Want to increase your organic traffic by 50 to 100%?
We have created Check.bel-web.com, a suite of SEO tools designed to increase your organic rankings and increase qualified traffic for your website.
Click here to learn more and get started.
Navigating the world of digital marketing is a daunting task for most entrepreneurs, whose time is already precious. Many needa reliable and competent digital partner to manage their digital marketing needs The increase in the number of digital agencies in recent years has made it difficult to choose the right one. It doesn't help that many of these agencies have little experience and learn on the job.
Choosing the right digital partner is crucial for your business. The bad can quickly drain your budget and negatively impact your branding image. Here are our tips for finding a digital agency that can help you grow.
Generalist digital agency vs specialized digital agency
The first complexity that you may encounter in choosing a digital agency is to differentiate generalist actors from specialists.
The first will have the advantage of mastering all the subjects related to online marketing. He can therefore intervene on different themes, and will subcontract your request if you need a targeted skill. This strategy therefore guarantees you to have a single point of contact for your company, who will fully understand your needs and can offer you support from A to Z.
In some cases, however, it will be preferable to contact a specialist on a topic such as SEO, the creation of an application, or an inbound marketing campaign. You will thus be able to benefit from real expertise, and achieve your objectives.
However, be careful with do not multiply digital agencies, and therefore your number of interlocutors. You risk wasting a lot of time, but also money.
6 criteria for choosing your digital marketing expert
Like any decision that you are going to make within your company, the decision to choose a digital agency involves knowing your needs and define a precise budget depending on these.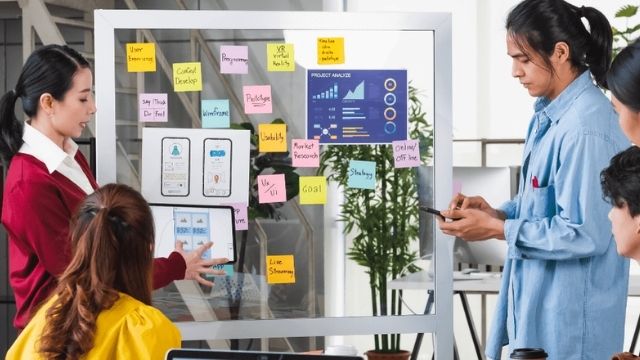 Here are also the criteria to take into consideration to find the most suitable digital marketing agency.
The expertise and creativity of the team
While many believe that experience is the first criterion for selecting a partner, this is not necessarily the case for a digital agency. Indeed, technologies and strategies related to digital marketing tend to evolve very quickly. Rather than judging her on her years of experience, ask instead on how many and what type of projects she has worked on.
Expertise is also very important. Once you have defined your needs (including by drawing up specifications), you will be able to interview the different digital agencies in your sector and compare their offers to identify the one that will best meet your expectations.
The credibility of the digital marketing agency
As we have just seen, the credibility of a digital agency is decisive to ensure the effectiveness of your online marketing. To evaluate it, do not hesitate to read the testimonials of its previous clients on its website or on dedicated platforms (such as Clutch, for example).
You can also ask for customer references, including for projects that have not gone well. All digital agencies have had bad experiences, and these are indicative of how they deal with difficulties or disagreements with their clients. If possible, call these references, you will be surprised at how much additional information you can get through this.
Understanding the brief
Before starting to work with a digital marketing agency, you will have to send them a specification, or at least a brief. The first selection criterion at this stage will be his speed to answer you. A reasonable time frame means that your future collaboration will be much smoother.
Then assess his understanding of your brief, your issues and needs. If she does not understand them in a relevant and above all personalized way, it is better to go your way. Favor discussions, because a good digital agency will not only answer you, but will above all ask you questions to deepen your expectations and the objectives you want to achieve.
Advice provided by the communications agency
At this stage, you will receive proposals for solutions from your future digital marketing agency. Do they really meet your needs? What advice does your contact give? Is he able to reorient your project in a relevant way and offer you good visibility on the strategies he intends to put in place?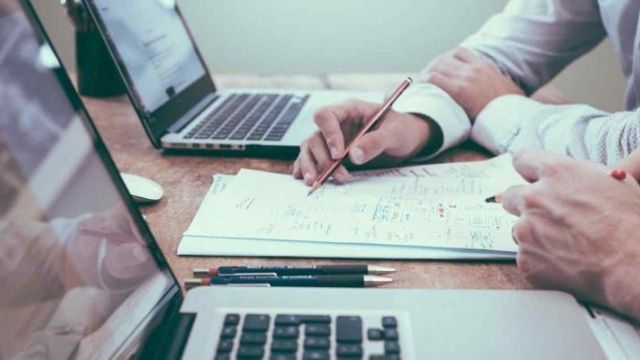 Remember that a digital agency is above all a partner, and not a simple performer.
The price offered by the digital marketing agency
The price that the digital agency will offer you is also very important, although this should not be the only criterion on which you base your decision. Consider the quality / cost ratio instead, because a high price is not necessarily a guarantee of efficiency either.
Opt instead for the partner who will offer you the most appropriate solution and not the most expensive for security reasons or the least expensive for reasons of economy.
Relational
The future collaboration with your digital agency can last several weeks, months, or even years. It is therefore important that you have good relationship with your partner. Open, transparent communication, the ability to make concessions when necessary will be essential to guarantee a win / win relationship
So choose a partner who matches your corporate culture, your availability and with whom it will be pleasant to work.
Discover our tailor-made services for meet all your online marketing needs.