Want to increase your organic traffic by 50 to 100%?
We have created Check.bel-web.com, a suite of SEO tools designed to increase your organic rankings and increase qualified traffic for your website.
Click here to learn more and get started.
More and more companies are now entrusting their marketing strategy to a digital agency. Outsourcing this part of your communication has many advantages. In addition to benefiting from professional expertise and reducing your internal costs, digital agencies are the most qualified to boost your growth and increase the visibility of your brand.
Hiring a web agency should above all save you considerable time. But you still have to know what your real needs are, and what type of digital agency will be best able to meet them.
If you are lost in the face of the different denominations that exist in this area, this article will allow you to differentiate between digital marketers, and to choose the expert who will help you carry out your project with peace of mind.

Web Agency or Web Agency
The term Web Agency is certainly the best known, and the oldest. Appeared in the 1990s, it supports the democratization of the Internet and designates companies specializing in the creation of websites.
Today, however, a web agency offers a battery of much more advanced services, embracing all aspects of communication and digital marketing.
These digital agencies will indeed be able to:
create your website (including support for your domain name and hosting);
communicate through different channels;
create a logo for your business;
boost your SEO on search engines.
A web agency will thus intervene at different stages of your project, from its conception to its launch, without forgetting its promotion. The advantage for your company of using this type of digital agency will be to be able to delegate various subjects to the same interlocutor, and to benefit from tailor-made services, in line with your expectations.
Marketing agency (single or multiple channel)
As its name suggests, the marketing agency will specialize in the implementation of relevant marketing and communication strategies (both internal and external).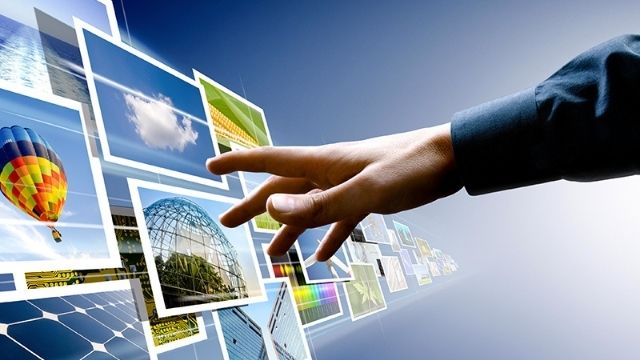 You can call on them for one-off or regular missions, mainly for the purpose of develop your business and boost the visibility of your brand. The vast majority of its services will indeed have the main objective of promoting your product or service, and improving your digital communication to reach more customers, or retain your users.
Within this category of digital agencies, we find those working on a single channel, or on the contrary on a multitude of channels. Specialized agencies, for example, will only be dedicated to social networks and will be ideal for companies with a small budget and wishing to focus on one digital strategy at a time.
Multi-channel agencies can target several media, while ensuring that there are specialists in each area to integrate them intelligently. They therefore offer greater results in terms of visibility, by positioning you where your potential customers are most active. However, they will also tend to be less flexible in implementing their strategies, and let you have less of a say.

Communication agency
Digital communication agencies focus on promoting your brand, product or service by developing a strategy that is both relevant and profitable. They can intervene on several aspects (both internally and externally) and will allow your team to come together around a common objective (such as the creation of your blog, or a company journal for example).
A communications agency can also specialize in a more specific area if it deems it necessary (such as advertising management, social media campaigns, or content marketing). But it may be more interesting for your company to use a more global agency that can put in place a tailor-made strategy and guarantee better results.

Advertising company
An advertising agency will work specifically on the creation of advertising campaigns for advertisers. It will intervene once again at different stages, helping you to define your objectives, to develop a strategic calendar, but also to work on the design of your visuals.
More concretely, it will then take care of buying an appropriate advertising space, then distributing your campaign. Today, and thanks to technological advances, advertising agencies are more and more qualified and able to work on different media, from television to print or digital media.
This last category has, however, taken an increasingly important place in business strategy. The Google AdWords program allows them to target different results, such as increasing their traffic, optimizing their SEO or number of clicks, etc.

SEO agency
Also called SEO agencies, these digital agencies allow your company's site to rise in search engine results, and therefore make it more visible to your target audience.
For this, they will work mainly on content creation, and will adopt different netlinking strategies or keyword optimization, to name a few. If your business already has its own blog, a SEO agency can also perform an SEO audit and detect possible failures, but also share best practices to improve your online visibility.
As algorithms are more and more complex and evolving more and more quickly, a good SEO agency will have to stay on the cutting edge to help you put in place a winning strategy.
Growth hacking agency
Finally, the Growth Hacking agency's main objective will be to quickly boost the growth of your business. The targeted growth is also global, and will be in terms of visitors to your site as well as sales of your product / service. The challenge will therefore be to put in place different strategies to achieve your results in a short time.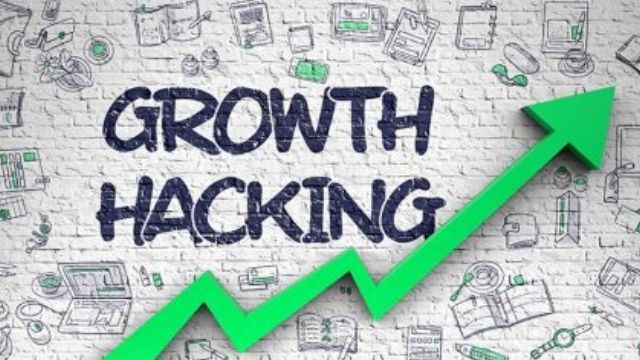 Experts from Growth Hacking Overall mastery of all digital tools and new technologies, and most often focus on startups with high potential, but few resources.
Their strength lies in determining what are the best levers to make the most of their growth strategy. To do this, they will spend more time studying your profile and using your internal data, but also testing different ideas before arriving at an effective final strategy.
To guide your choice more easily among these different digital agencies, the most important thing is to identify well your needs and expectations. We will help you reach them with our tailor-made services and transparent collaboration with your company!