Want to increase your organic traffic by 50 to 100%?
We have created Check.bel-web.com, a suite of SEO tools designed to increase your organic rankings and increase qualified traffic for your website.
Click here to learn more and get started.
Ten years ago, digital marketing was very little known or considered a strange tool to promote your product or services. Lately, its importance has exploded with businesses and entrepreneurs who now understand that having a static website, a blog, or running untargeted Google Ads campaigns is no longer enough to be successful.
Without a relevant digital marketing strategy, time is on your side. And in this case, it is your competitors who risk overtaking you, and grabbing your market share. So as not to accumulate delays, and reach your consumers where they are, you will therefore need a digital agency.
Here is 8 more reasons to use his services.
Reach your users where they spend their time and spend their money
To attract new customers, your business will need to generate leads, if possible through an organic engagement strategy.
There are several digital marketing tools to achieve this, namely an active blog, a presence on social networks, a good ranking with search engines, etc.
We spend on average more than 2 hours a day on social networks (an average which goes to 9 hours for teenagers). So you cannot do without a good communication strategy on these channels. Especially since users spend there 37% to interact with branded content.
But just having a profile and sharing content from time to time is NOT enough. You will need a content marketing strategy to maximize your return on investment, and therefore the help of a digital marketing agency.
Reduce your costs with a digital agency
Small businesses logically have fewer resources to invest in marketing. The good news is that its digital version is relatively inexpensive, and easy to set up, allowing you to compete with big brands to attract their targeted traffic.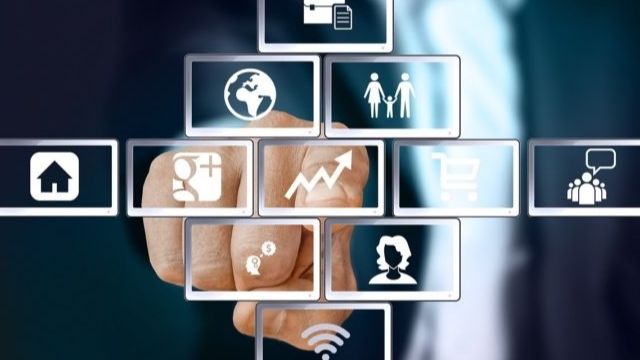 40% of companies have confirmed that they have achieved considerable savings by using digital marketing methods rather than traditional methods.
Using a digital agency can increase your marketing costs, but it's still a much more profitable strategy than hiring an in-house marketing team. Digital agencies have people trained and experienced in all of these specialties for a fraction of what a skilled in-house team would cost you (in both time and money).
Digital agencies help you focus on what you do best: running your business
Outsourcing some of the more time-consuming tasks in your business, like bookkeeping or shipping your products, is certainly something you already do.
The same goes with a digital agency, which will take control of your digital marketing needs, and you allow you to focus on other essential aspects of your business.
You probably have better things to do than figure out when is the best time to post to Facebook or message your newsletter subscribers, and you certainly want:
spend more time on the strategic direction of your business;
optimize your operations;
organize or reorganize the management of your portfolio.
Working with a digital agency capable of managing your marketing strategy will give you the time you need to do so.
A digital agency offers measurable results
A positive ROI is the goal of any digital marketing campaign. However, if the goal of digital marketing is to increase your sales and therefore profits, not all campaigns directly generate income.
You can also use it to build awareness of your brand, increase traffic to your site, generate leads, etc. All of these strategies increase your profits over the long term, but cannot be quantified financially.
Digital agencies can provide you with weekly or monthly reports and analysis that will allow you to gauge the real strength of the ROI you are getting from their services. They will be able to attribute precise and tangible values ​​to all your campaigns to show their performance, and better plan your next actions.
Digital agencies master all digital tools
Thanks to their experience, knowledge and continuous training in online and digital marketing, a digital agency has all the tools your business needs without necessarily knowing them.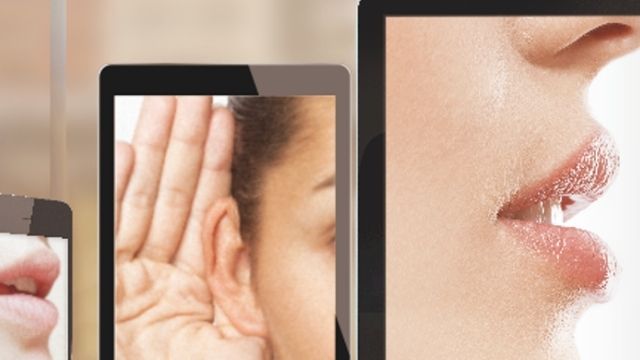 If you've had a hard time differentiating between organic and paid social media, mailing campaigns, retargeting, content creation strategies from video hosting, and the hundreds of apps currently available online, a digital agency is here to help. will do it for you. She will also have access to the most expensive tools, which your internal marketing team would generally consider to be over budget.
Digital agencies are full of creatives
Even though experience and processes are the backbone of online marketing, pure creation is still an important part of your digital strategy. Each piece of content created should be carefully written and designed to attract prospects to your brand, multiply your organic reach and increase your conversion rate.
In this sense, writing is both a skill and an expensive art. Working with a digital agency will allow you to keep an eye on market trends, whatever your business, and will offer you new ideas on which to base your marketing initiatives to be more effective.
It's a scalable service
The great strength of digital agencies is also to offer a scalable service. In a normal context, you should increase the size of your marketing team as the needs of your business grow, which means additional resources.
With a marketing agency, this is not the case.
Work with a digital agency to open up your future prospects
The strength of a digital agency is to cover all web professions. Your company will then be able to set up a long-term development strategy and explore new avenues.
Have the "head in the handlebars" prevents you from having a global vision of your digital marketing efforts, and measure your ROI. Thanks to its external position, placed on the client side, a digital agency will take a different look at your business and can thus help you innovate.
Discover our tailor-made services to meet all your digital marketing needs.