Almost all website owners know that SEO is important. Of course, understanding the concept is not the most shared thing in the world. However, everyone is aware that a good SEO score is beneficial for their website. From there to understanding how it works, its direct or indirect impact and its ramifications, that's another story.
When SEO in itself is not fully understood, it is not surprising that the role of SEO Agencies that specialize in it is even more nebulous. How can we better understand SEO? What is the role of SEO agencies, how do they operate, are they essential and how to work with them? So many questions to which this article will endeavor to provide answers.
Understanding SEO
To understand SEO we will proceed by analogy. Imagine for a moment that the internet is a gigantic free library. So creating your site is like adding your book to its collection. An impressive collection of works that is constantly growing.
The first thing a patron does when visiting a library is to talk to the librarians. In this example, these librarians are the search engines. For his part, the user submits his request. It could be a book (from a site) that deals with a specific topic like apple trees.
The librarian can only provide him with information about books he has already read. In short, the books which have already been properly cataloged by the librarian.
In this analogy, the librarian is the SEO expert or SEO expert who takes care of getting your site out of the confused mass of sites that abound on the internet. It is therefore he who indicates to search engines where your site is located and who participates in its effective referencing.
As in libraries, Internet users blindly trust the recommendations of search engines. So, it is crucial to appear among the top picks. And this is the whole importance of SEO and the role of SEO agencies.
Can SEO experts and agencies really influence SEO?
Internet, there are thousands of new sites every hour. These are millions of new videos, articles, publications on social networks and various multimedia content… Yet, we sometimes have the impression that these are the same sites that come back when we launch certain searches.
In such a context, it is normal to think that the ranking of websites is the work of an almost omniscient entity whose functioning is beyond the understanding of ordinary people. This is absolutely not the case !
First and foremost, search engines are computer programs. In fact, they follow specific instructions to achieve a given result. SEO agencies know how these search engines work.
And while no one claims to be able to influence them directly, it is entirely possible to influence the results. To do this, it is a question of adapting your site to give it more value in the "eyes" of search engines.
Are SEO agencies essential?
Absolutely not ! Provided, of course, to be able to carry out rigorous audits of its site; to be able to make an objective reading of several dozen performance indices and analytical data; to stay at the forefront of developments in search engine algorithms; have the material time to make fine adjustments to the tens or hundreds of pages on your website; and to have been able to develop expertise over many years in the field. If you can answer all these criteria in the affirmative, then you can do without an SEO agency.
Indeed, SEO agencies are made up of experts who have a deep understanding of SEO. Depending on your site, industry, location, audience you're targeting, or even your type of content, they are able to determine the best course of action.
Even if the contribution of knowledge in know-how were not already inestimable, the saving in time which they represent would already justify their importance. SEO agencies can improve your ranking sustainably, develop your traffic and consolidate your presence on the internet. All without exposing yourself to the negative consequences of the many "shortcuts" that promise "immediate results".
What does the job of an SEO agency consist of?
As mentioned earlier, the SEO agency strives to make your site more relevant to search engines. It is therefore a long-term job. And for good reason, SEO experts must identify the criteria of search engines and know how to influence them positively. Nowadays, there are over 200 different factors that go into SEO SEO.
From the length of the content to its quality; from page load time to image optimization; from optimal content structuring to the construction of URL addresses; from the presence of backlinks to the presence of keywords… So many elements that contribute on a small or large scale, on specific pages or the entire site, to improve the site's ranking.
Despite the all-encompassing nature of SEO, a specialized agency can operate within the limits that will be set for it. If you don't want to alter the look of your site, or other elements, she will do her best despite these restrictions. As a general rule, working with an SEO agency therefore amounts to communicating widely, agreeing on objectives, and communicating again ...
In order to negotiate services and set objectives, you must first arm yourself with the SEO lexicon. Certainly, SEO experts are able to explain their work in layman's terms. However, having these concepts will allow you to know concretely what can be done in terms of SEO.
Standard services of SEO agencies
The specifications of an SEO campaign depend on various factors. Your sector of activity, the nature of your site, your objectives or your audience are then all determining elements. That said, there are some essential benefits that are part of the SEO agency's arsenal. These services can be grouped into three main groups: audit services, optimization services and "off-site" services.
SEO audit of the site
To begin with, the audit is a preliminary phase. It is unthinkable that an SEO campaign could be developed without this study. Its role is to identify the strengths and weaknesses of the site, and to draw up an eloquent inventory. Then, based on the information gathered, the SEO agency will be able to set achievable goals, define strategies and get a better idea of ​​the scope of the project. This audit covers both the structural aspect of the site and its content.
Structural analysis:
Why isn't your site getting enough traffic? Or maybe visitors only stay there for a few seconds? Why don't they click on the important links? Why are they abandoning shopping carts? Structural analysis can provide some answers to these questions.

This analysis can identify flaws in your site that make it slow. Maybe your content is not showing normally on all media? If it is, your links just aren't working. And the lack of a secure connection discourages customers who are willing to buy.

The structural audit of the website looks at the security of your site and its visual configuration for example. By way of illustration, an HTTPS connection is always more reassuring than an HTTP connection. Likewise, placing important items in the spotlight helps capture visitors' attention faster. In addition, this analysis can also help search engines to better index your site and better catalog the information presented there. We think in particular of "meta descriptions", the "sitemap", and various other technical elements.
Content analysis:
Your content is your site's most valuable resource. An SEO agency can create the perfect campaign to sublimate said content and make it the number one reference on the internet. But, first there must be content worthy of interest.

This analysis aims to assess the quantity and quality of your content. It allows you to know if this content is properly highlighted. It will also be a question of knowing if there are missing pages, if the content remains consistent across the entire site or if the keywords are actually targeted there. While structural analysis can be related to form analysis, content analysis is substantive analysis.
SEO optimization work
Once the inventory of the site has been drawn up, we can now proceed with the optimization. Once again, the importance of SEO agencies becomes evident. There is no point in knowing the average session duration, the bounce rate or the site speed score when you do not know how to fix it. SEO experts have the experience to turn the analytical data they have into a consistent action list.
Site optimization:
Changing from an HTTP connection to HTTPS is like installing an SSL certificate. Improving the loading speed of the site cannot be done without optimizing the code and eliminating redundancies. It could also be a question of optimizing the loading of the images or their size. In some extreme cases, the easiest solution is to completely change the look of the site.

This optimization also aims to make the crawling and indexing of the site easier for search engines. Conversely, this optimization sometimes amounts to "hiding" pages from search engines. In other cases, the mission will consist in improving the mesh of internal links of the site, etc.

Optimization measures can change drastically from site to site. There is no one-size-fits-all strategy that you can just apply to your site and hope to get results.
Content optimization:
Obviously, the purpose of this operation is to improve the content of your site. However, we should not think that it is enough to write better texts. Among other things, it will be necessary to eliminate duplicate content; better structure your articles; add images and media or just change the font or color of your text.

On the other hand, content optimization is also about keywords. You have to be able to target the right keywords according to your niche and the expected traffic. And sometimes the job will be to create new pages or new articles, while removing the underperforming ones. Again, there is no quick fix. However, quality always trumps quantity.
The "off-site" services of SEO agencies
A considerable part of the colossal work that SEO agencies do falls within the framework of "off-site" services. This off-site, off-page or off-page referencing (in English) refers to all operations carried out elsewhere than on the site.
Considering that the internet is a huge network, off-page SEO aims to point the whole world, in the direction of a specific site. It is not a trivial task. And the effects aren't always as dramatic as you might hope. Nevertheless, it is a crucial step which consolidates and accelerates the effects of the previous steps.
Off-page SEO can take many forms. Encourage the sharing of posts, get backlinks from reputable sites, increase your social media presence, and much more.
For small and medium-sized businesses, this can also mean optimizing profiles on specialized platforms like GoogleMyBusiness. Registration of the site in the directory of a regional Chamber of Commerce. The periodic publication of press releases or the conclusion of interesting partnerships with non-competitive websites and blogs. SEO agencies have the right tips and know the actions that are likely to bring the best returns.
Rigorous monitoring
Going back to our library analogy, we can think of structural optimization and content enhancement as a form of re-editing. We get a more attractive cover and we edit the contents of the book to make it more attractive. Off page SEO then refers to all the advertising work to encourage readers to choose that book.
Beyond these current services, it should be noted that an SEO agency will also operate a continuous monitoring of the site. After all, it is crucial to analyze the evolution of analytical data to adjust the SEO campaign accordingly. Only then can we get the best results from our efforts!
Do I need an SEO agency? What to remember?
Do you want to have more traffic on your blog? Do you want to have more customers? How would you like to develop your business' online presence? Are you keen to rank higher on the search engines? Does your brand need to differentiate itself from the competition? Would you like to become the benchmark in a specific niche? Did you answer "yes" to any of these questions? So, you have a lot to gain by recruiting an SEO agency.
To be frank, the only companies that can really do without an SEO agency are the SEO agencies themselves. And this does not mean that they do without their own services. So the question is not whether you need an SEO agency. The most important thing is being able to find the right SEO agency for you.
Traps to avoid
There is a strong temptation to turn to SEO agencies that promise tempting results. Who wouldn't want to see their traffic jump 200%, have hundreds of new customers, or find themselves in the top spot overnight in Google results? Unfortunately, no serious SEO agency would take the risk of making such promises.
Although SEO is an extremely fairly precise discipline with well-defined correlations between cause and effect, predictions are still very vague. For good reason: the internet is not a closed environment. We mentioned earlier that there are nearly 200 factors that influence the ranking of a site. This is without taking into account various other external factors such as competition in the sector, the quality of competing sites, the type of content promoted, the prevalence of sponsored results or simply changes in trends and habits of Internet users.
In such a context, promise specific results. Unless the SEO provider uses "black-hat" SEO techniques such as buying artificial links, traffic, or opinions… These practices are viewed with a negative eye by search engines. And, given that they are not viable over time, they result in a loss of knowledge and can lead to the penalization of the site by the search engines.
Recruit the right SEO agencies
The right SEO agency for you should be able to understand your expectations, anticipate your needs, and clearly communicate the end-to-end process. In order to help you identify the right partners to develop your site, the points below should be clarified:
A detailed list of the services to be performed by the agency and their cost;
Set the frequency of evaluation monitoring reports;
Agree on the communication channel and frequency;
Clearly define who owns and accesses the site, once the contract has ended or the campaign ends;
Set the terms for interrupting or canceling the contract.
This list is far from covering all the useful points. However, it will allow you to direct the discussion and identify the essential points for your own site. Negotiating an SEO contract should be a lot of communication about your expectations and the resources you have. The SEO agency you choose must be able to reassure you about the quality of its services. Nevertheless, she must be able to convince you that she understands your vision.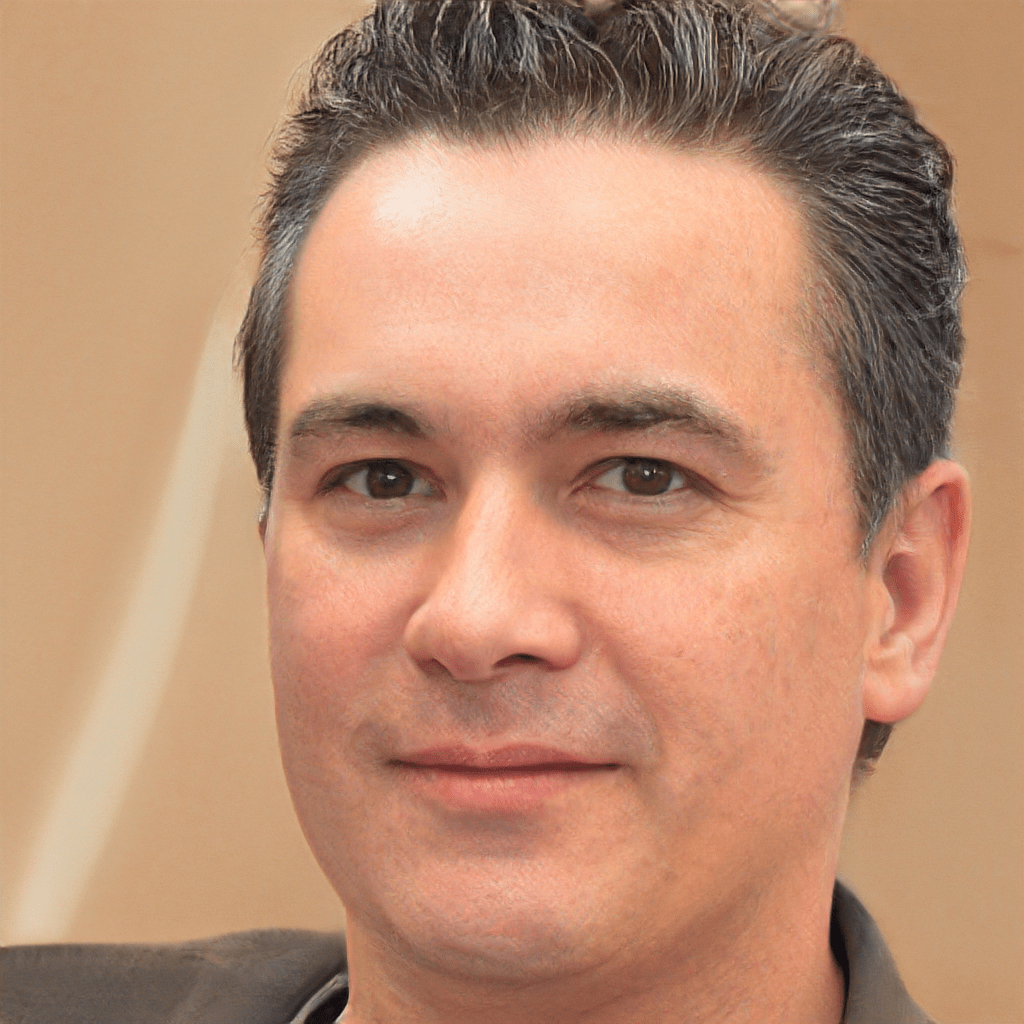 Content strategist, he sends a coherent brand message to the public. His multiple angles of approach allow him to integrate his skills in marketing, in order to identify the needs of the customers and to propose the best products and services.