It's almost a rite of passage for any website that starts up. As soon as you build up a bit of traffic, "spam" comments start pouring in. The situation is so common that installing a WordPress malware plugin becomes a reflex. Indeed, these intrusive comments can have a huge impact on your SEO. And although they are painful to manage, they are usually only the least malicious attack your site can be exposed to.
Indeed, the effects of malware can be devastating. In addition to affecting user experience and safety, they can also affect your search engine rankings. When you start to get referenced for obscure terms and queries; that outgoing links lead to infamous sites; When incomprehensible content is embedded in your pages or when loading times suddenly become long, it's time to sound the alarm.
This is a fact of which specialized cybersecurity platforms are aware. And since 38% of the web runs on WordPress, these specialized services make it a priority. Below, you will find a non-exhaustive list of some WordPress malware plugins. What to restore a compromised site, what to fill the security gaps and what to protect it over time.
Identify your needs: purge, secure, anticipate
Not all malicious attacks adopt the same modus operandi. In some cases, your site will suddenly be saturated with invisible "iframes" that conceal stealthy content. Others will simply hijack your links to direct your traffic to specific sites. Still others can access the private data of your users or your site. For the sake of simplicity, we will generally refer to "malware" or malware. So, when choosing a WordPress malware plugin, you must first be able to identify your need.
My site is already compromised
WordPress malware plugins can be considered to work the same as antivirus software. If your site is already compromised, they will first do a global scan to identify malicious code. However, these malicious codes can only be identified if they are already listed in the WordPress malware extension database.
The purpose of such a plugin is therefore to correct the problems and restore normal functioning of the site. Under ideal conditions, the process is systematic and immediate. After all, there is not a second to lose in hoping to avoid potential sanctions from Google.
However, it should be understood that this ideal scenario is rare. Websites are complex constructions. Complete removal of malware threats sometimes involves manual intervention. In other words, the security experts behind the plugin will need to gain access to your site to remove malicious code without destroying your site.
The WordPress malware plugin, for a vulnerable site
If your site is not yet compromised but is not protected either, WordPress malware plugins will work preventively. That is, they will constantly monitor your site to identify any suspicious activity. This is, without a shadow of a doubt, the best situation.
This preventive work is subdivided into two axes. First, the identification of security vulnerabilities in your site. It could be lack of SSL certificates, problematic cookie settings, lack of database encryption, etc. The other axis concerns the preventive identification of malicious codes that could be injected into your site. Again, identification assumes that the platforms have already become aware of the malware. Very recent and complex malware is therefore likely to fall through the cracks.
WordPress malware plugin, which one to choose?
Depending on the situation, you may prefer one type of WordPress malware plugin to another. If, however, you do not have a sufficiently precise idea of ​​the extent of the damage, you can always opt for one of the choices below. These are benchmark anti-malware plugins for WordPress that meet a wide range of scenarios.
MalCare Security Plugin
With more than 20.000 active installations, MalCare is one of the most popular WordPress malware plugins. For good reason: it is one of the first to offer an instant purge service. No need to generate a report, submit a ticket and wait for a developer to be assigned to your case. With one click, you can request a systematic cleanup of your site. You thus avoid the penalties of your host or Google.
What makes MalCare particularly effective is its impressive database. Indeed, the MalCare analysis tool has been calibrated by reviewing more than 240.000 sites over a period of 2 years. Outcome of the races: a highly reliable tool for the early detection of malicious threats.
Like such efficient services, MalCare is not free. To take advantage of the great features, you will need to consider purchasing a subscription. The personal subscription for 1 site is $ 99 per year.
Sucuri
Sucuri is not just a WordPress malware plugin. Rather, it's a complete security suite of which WordPress security is just a part. Currently used on more than 700.000 sites,
In addition to the complete security audit of your site, the Sucuri plugin performs the elimination of malicious code, the elimination of link injections harmful to your SEO score and the installation of a firewall to prevent future attacks.
What makes Sucuri very appealing, however, is the automatic submission of fixes to Google. In other words, the platform is responsible for asking the search engine to remove the site from its list of blacklisted sites. Beyond its free offer which guarantees basic functionalities, Sucuri offers subscriptions starting at $ 199 per year for 1 site.
Wordfence
As its name suggests, Wordfence is a specialized cybersecurity platform for WordPress. After audit and identification of the malware present, Wordfence is able to proceed with the cleaning. The main difference is that this WordPress malware plugin does an investigation to identify vulnerabilities; including vulnerabilities of your other WordPress plugins. Knowing how the attack was able to succeed allows you to better guard against future attacks.
To date, Wordfence has over 150M downloads and over 3 million active installs. Part of its success is due to its firewall, which effectively encrypts data at your server level, not just at your site. Wordfence's Premium offer starts from $ 99 per year for 1 single site.
SiteLock
The cybersecurity solution of SiteLock isn't just for WordPress. Indeed, there is also an extension developed for Joomla. Some of the interesting features of this malware plugin for WordPress include the automatic application of security patches, the installation of the TrueShied firewall and the systematic removal of detected malware.
SiteLock's paid plan starts from $ 149,99 per year for 1 unique site.
This offer is however laconic in terms of functionality. The detection and elimination of threats is limited to once per day. It should also be noted that the SiteLock WordPress extension has not been updated for 3 years already.
Quttera
The WordPress malware plugin by Quttera is one of the easiest to use. Basically, it allows you to perform the daily analysis of your site in its entirety. If malware and other suspicious codes are identified, the withdrawal is automatic with paid subscriptions.
For the free tier, there is a daily limit to the number of scans and purges that can be performed. Paid offers, on the other hand, include a wide selection of useful features such as remediation of search engine sanctions, full site auditing, and much more.
Honorable mention: Jetpack by WordPress
jetpack is a suite of tools aimed at improving basic WordPress functionality. From deferred loading of images to their optimization; from on-board statistics to promotion and monetization tools; and finally protection against cybersecurity threats.
The appeal of Jetpack is that it is developed and maintained by Automattic, the same company that develops WordPress. For $ 70 per year, you therefore have the option of having a guardian that is perfectly compatible with WordPress. Unfortunately, Jetpack's record is not entirely good. This extension has already presented significant vulnerabilities that have put millions of websites at risk.
WordPress malware plugin: what to remember?
Typically, all worthy WordPress malware plugins offer basic scanning and auditing functionality. Note, however, that free or automatic cleaning is rare. Still, with a paid subscription, you are guaranteed to protect your site.
However, the initial response times and the processing time for cleanup requests can be long. It is always best to act preventively by opting for a WordPress cybersecurity plugin before an incident occurs. If you are in a hurry, however, offers that include a short response time of less than 4 hours or immediate processing should be prioritized.
Beyond the WordPress malware plugin, how to reduce the risks?
Each WordPress malware plugin has its own set of pros and cons. Depending on your specific needs, you can choose either of the choices from this list. Or even deviate from it if you find an extension that suits you better. Still, it is not necessary, or even advisable, to rely exclusively on such a plugin.
In fact, the best extensions in the field go far beyond removing malicious code. They propose many measures aimed at reducing risks as much as possible, if not eliminating them entirely.
Secure your login url
By default, the login address for a WordPress site is / wp-admin. It is always recommended to change this address to protect your site from automated brute force attacks. Even if you didn't change the URL when you first set up your site, you can change it with extensions like WPS Hide Login. Some of the WordPress cybersecurity plugins also include such features.
Configure 2-step authentication
With the2-step authentication, you can increase the security of the connections. The principle is simple: each time a connection occurs, it must be validated from a third party support. It can be a code sent by SMS or email for example. It is even possible to use dedicated mobile applications like Authy or Google Authentificator. Thus, any fraudulent connection is less likely to succeed.
Protect your files
If hackers or bots gain access to your website's files, they can act with complete impunity. On this level, you have several options. This involves, for example, deactivating the editing of files in WordPress and with your host. You can also change file permissions to limit the risk of external modification. This is something that WordPress malware plugins perform automatically in most cases.
Keep your CMS up to date
It's almost obvious, but we still have to stress its importance. One of the major roles of WordPress updates is to introduce security fixes. In doing so, we fill in the flaws identified in previous versions. Failure to do so is to expose yourself to a growing catalog of cybersecurity threats.
The reluctance, however, is fully understandable. Especially if there is concern that a recent version of WordPress will "destroy" the site. Hence the interest of following our last advice.
Perform frequent backups
Making frequent and regular backups of your website must become a real ritual. It's not just posts, pages, and comments. This is the whole site: extensions, databases, themes, media gallery, etc. All this information is archived and sent to remote servers or to a hosting site like Dropbox. In this area, the free offer of the extension UpDraftPlus is particularly useful. Moreover, each WordPress malware plugin has a systematic backup service in its paid offers.
Conclusion
Ultimately, choosing a WordPress cybersecurity plugin usually doesn't depend on functionality. It is the speed of response and processing of requests that makes all the difference. This is a reality that WordPress malware plugins are aware of. None of the WordPress malware plugins we investigated offer short response times for free offers. Paying therefore amounts to reducing the chances of a blacklisting by Google and penalties from its own host.
However, even response times of less than 4 hours are not an absolute guarantee to be immune from such disappointments. And this is where solutions that guarantee immediate cleansing grab your attention. MalCare is one of those anti-malware plugins for WordPress that offers "one-click" cleaning.
The question of choice therefore depends on your budget, your knowledge of the technical aspects of WordPress, your cybersecurity history and the potential impact of an attack on your SEO. The least we can say is that for a site well ranked in a highly competitive niche, site security is never too expensive paid ...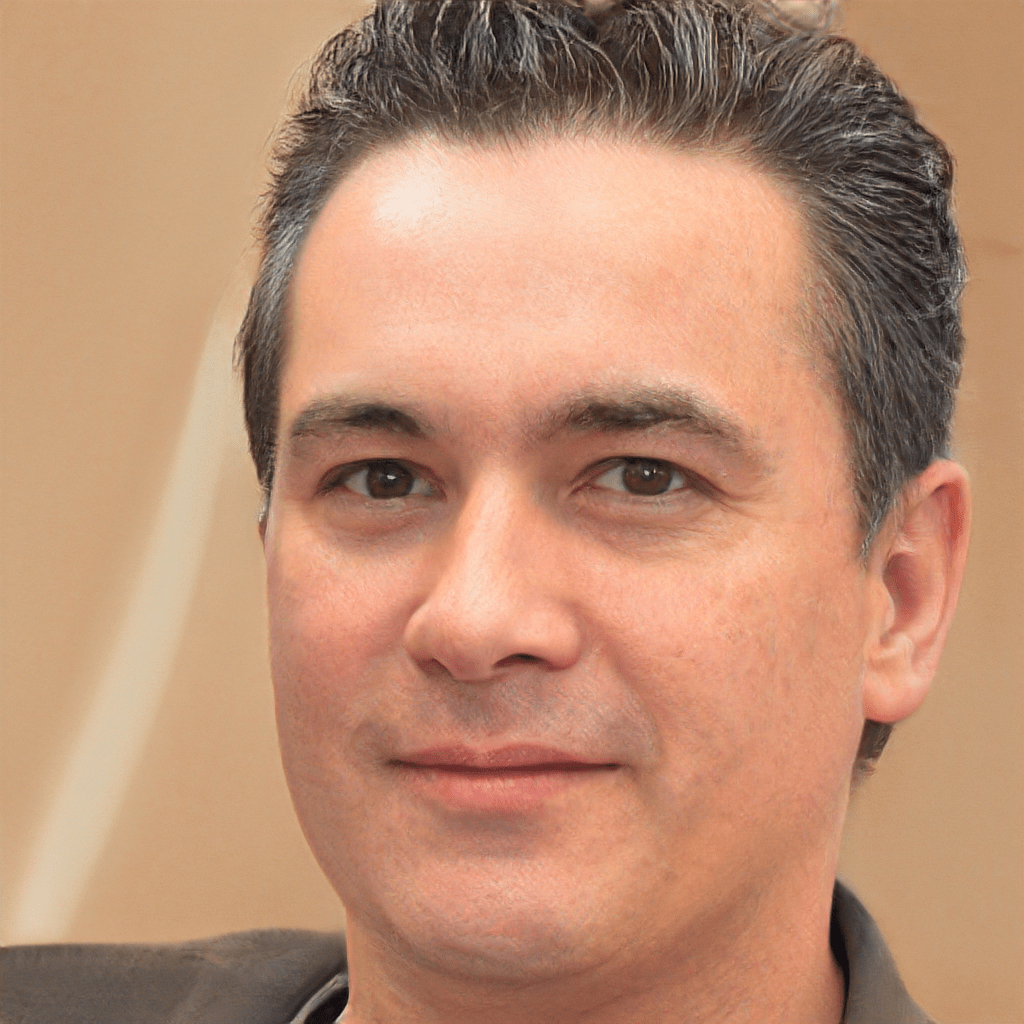 Content strategist, he sends a coherent brand message to the public. His multiple angles of approach allow him to integrate his skills in marketing, in order to identify the needs of the customers and to propose the best products and services.