380+ tools to help you with your SEO
In this collection of tools for SEO promotion, we have tried to gather the most comprehensive list of the most popular online Internet services, desktop programs and events in the fields of SEO, content management, contextual advertising and display advertising in 2020. By entering a key request in the search form, our service will display all the Internet resources found, after which you can click on the links to the site you are interested in.
Source: https://cutt.ly/4hPytE1
Search for referencing tools in the database

keyword
List of categories :
Common - CRM and Analytics Agency 9
Common - Anti-Captcha and Text Recognition Tools 6
Common - Links, keywords 10
Common - Bulk addition of pages to Google 7
Common - Bulk API 1
Common - Content Optimization 4
Common - Google Search API 5
Common - JavaScript SEO (JS SEO) 1
Common - Micro workers, outsourcing 1
Common - Mind Map, Interactive Maps 6
Common - New identity, false identity 3
Common - Onpage SEO 2
Common - Hosting PBN 2
Common - Process Automation 2
Common - CRM Sales 1
Common - SEO Tools 4
Common - SEO Tools - API 1
Common - SEO Tools - DNS 1
Common - Web site uptime monitor 2
Link building - Automatic submissions to web directories 1
Linking - Link index, tracker, analytics 6
Link building - Bloggers and journalists 2
Link Building - Buy and sell websites, find drop domains 16
Creating links - Email extractor, contact information 4
Linking - Google's Panda and Pinguin penalties on graph 2
Link building - Social channel analysis, content monitoring, media mentions 4
Creating Links - Social Signals 2
Link building - Web 2.0 4
Link Building - History of WHOIS 3
Local SEO - Quotes 4
Local SEO - Google My Business Aidit Tools 4
Local SEO - Google My Business Crawlers 2
Local SEO - Google My Business Management Tools 3
Local SEO - Google My Business promotion 1
Local SEO - Google My Business Support 3
Local SEO - Local Rank Trackers 7
Local SEO - Press release Syndication Services 4
Local referencing - Recommendations for promotion 4
Local SEO - Management Tools Reviews 7
Semantics and content - Google Discover 1
Semantics and content - Image optimization 1
Semantics and content - Keyword analysis 5
Semantics and content - Keyword collection and research 35
Semantics and content - Google Search Console keywords 4
Semantics and content - Linking Diagram 1
Semantics and Content - Ranking Tracking 13
Semantics and content - Spinners 8
Semantics and content - Extraction and harvesting of data from the web 7
Semantics and content - Organization of work for writers 2
Semantics and content - Working with content 4
Technical Audit - Browser Extensions 6
Technical audit - CDN 6 suppliers
Technical audit - CMS 2 detectors
Technical audit - Finding duplicates 3
Technical audit - Google Services 4
Technical audit - HTML 2 validators
Technical audit - Image optimization 3
Technical Audit - Home Page Platforms 2
Technical audit - Log analysis 1
Technical audit - Online analysis 7
Technical audit - Site map generators 9
Technical audit - Speed tests 10
Technical Audit - SSL Verification, Certificate Testing 3
Technical audit - Wayback Machine 2
Technical audit - Website Crawlers - Desktop 10
Technical audit - Website Crawlers - Web 10
Technical audit - Website reactive testing tools 4
Technical audit - Other 3
ML & AI - Study 5
ML & AI - Knowledge graphs, automation 3
ML & AI - Ready-to-use artificial intelligence models 2
ML & AI - Simple ways to train artificial intelligence 3
ML & AI - Wikidata and others 5
Work and education - Websites dedicated to freelancers 6
Work and Education - SEO-Resources 5
Work and Education - SEO-forums 10
Work and education - SEO-blogs 18
[-1-] Common - Agency CRM and Analytics

1.

Agencyanalytics, SEO tool Agencyanalytics
All-in-one reporting platform for agencies. Dashboards for SEO, PPC, social, email, review and call tracking. AgencyAnalytics helps digital marketing agencies create automated reports for their clients. SEO, PPC, social media and more (40+ integrations). cost: paid

2.

Collabx, SEO tool Collabx
Sales CRM for your agency: The only CRM you need to manage your organization's sales. One-click conversion of a sales lead to a project within Collabx. Phone call and lead tracking for your clients: Track all leads generated for your clients in one platform. Allow clients to track phone calls and web lead sources. Give clients access to manage leads - make them more organized. cost: paid

3.

Hubspot, Hubspot SEO tool
HubSpot offers a complete platform of marketing, sales, customer service, and CRM software, along with the methodology, resources, and support to help businesses grow better. Start with free tools, and upgrade as you grow. cost: paid

4.
Brightlocal, Brightlocal SEO tool
BrightLocal is a powerful service for local SEO agencies and local businesses. Our unique local marketing tools help you make better local search decisions. Local SEO is easy! Track rankings, citations, reviews, analytics and Google My Business using our location dashboard. 14 day free trial. cost: paid

5.

Raventools, SEO tool Raventools
Save time, money and frustration with online marketing reports that don't get any easier than this. Send customer reports for SEO, Social and PPC with Raven. cost: paid

6.

Reportgarden, an OSEO tool Reportgarden
ReportGarden's marketing agency software offers Internet marketing and SEO agencies a single, central solution to manage clients, campaigns and reports on a single platform. Cost: paid

7.

Webceo, the Webceo referencing tool
WebCEO is the SEO toolkit for digital agencies with Google Snippets results (Position 0), lead generation tools, SEO task management and white label reporting. cost: paid

8.

Megalytics, SEO tool Megalytics
Megalytic is a reporting and dashboard tool used by digital marketing agencies and web hosting companies. We make it easy for busy people to create engaging reports that clients love. Megalytic automates the tedious and repetitive work of monthly reporting. Your clients receive timely and useful reports that make you look good. Megalytic connects to the marketing data that matters to you and your customers. It takes just a few clicks to enable access to Google Analytics, Adwords, Bing Ads, Search. cost: paid

9.

SPP, SPP referencing tool
SPP is a shopping cart and CRM software for the sale and delivery of productized services. Depending on how you work today, SPP can replace a bunch of other SaaS products you use, allowing you to streamline operations and give your team a central source of truth. Optimized sales funnel for services. SPP gives you the perfect flow to sell productized services. Order form Thank you page Customer portal Inbound form. Cost: paid
[-2-] Common - Anti-Captcha and text recognition tools

10.

2Captcha, 2Captcha SEO tool
2Captcha is an image recognition and captcha service that uses manual work. Using this site you can order the service of manual recognition of graphic images, captchas, document scanners, etc. The site is useful for those who have an urgent need to recognize the text of the image and for those who are willing to do it for money. 2Captcha employs people who know many languages? Well, so the recognition of documents reaches a fairly high level. The site also offers a "one hundred percent" recognition service, when an image is solved by several people and their answers match, it is recognized as true. On the 2Captcha service, you can earn money by decrypting the captcha text. This is the easiest and most reliable way to earn money without any investment. cost: paid

11.

Anticaptcha, SEO tool Anticaptcha
Currently, Antigate has changed its name, so to speak, and now Antigate = Anticaptcha. Anticaptcha is a successful resolution at 99% and a response time of 8.4 seconds. The service offers a reliable captcha decoding service at a cheap price and, as they claim, have a 99.99% uptime since 2007. Anticaptcha has a large army of workers that allow captcha 24 hours a day, 7 days a week and 365 days a year. This service also stands out as one of the best by reCAPTCHA resolution. The cost starts from 0.5 $ per 1000 captcha. The minimum deposit amount is 1 $. cost: paid

12.

CapMonster Cloud, SEO tool CapMonster Cloud
CapMonster Cloud will save up to 90 % of the budget spent on captcha recognition. The average captcha resolution time in CapMonster is less than 1 second, regardless of the time of day or service load. The service recognizes all the most popular captchas: Yandex, Google, HotMail, BotDetect, Steam. And over 25,000 other types of captchas. CapMonster Cloud works on the API of the most popular captcha recognition services: Anti-Captcha (v1.0, v2.0), RipCaptcha, 2Captcha, BypassCaptcha. The pro version solves up to 1.7 million captchas per day. Price: 1000 CAPTCHA - 0.3 $, 1000 CAPTCHA - 0.6 $. Upon registration, 5 $ are given on the balance. cost: paid

13.

Azcaptcha, SEO tool Azcaptcha
AZcaptcha is an automated service for solving problems with captchas. Whether it's an ordinary captcha, ReCaptcha v2, v3 or any other type of captcha, AZcaptcha provides a reliable solution to 15,000 known captchas at affordable prices through the API. Solution accuracy: 95% for regular captchas and over 90% for reCaptcha v2 and v3. Cost: 1.8 $ for 1000 reCaptcha V2 & V3, plus a solution for invisible captchas. cost: paid

14.

Image Typerz, SEO tool Image Typerz
ImageTyperz has a response time of less than 10 seconds and a resolution of 95%. ImageTyperz solves the usual captcha, Fun Captcha and Confident Captcha with amazing accuracy. Reliably solves reCAPTCHA V2 / V3. Image Typerz contains a simple API available in different programming languages, which makes it easy to configure the guesses in your application. The cost of solving an ordinary captcha is 0.8 $ per 1000. Recaptcha V2 and V3 - 2.5 $ per 1000. Geetest and Capy - 2.5 $ per 1000. Hcaptcha - 2.5 $ per 1000 captcha. cost: paid

15.

Deathbycaptcha, SEO tool Deathbycaptcha
Deathbycaptcha provides captcha resolution services with an accuracy of 90%, the average response time is 11 seconds. The service uses a hybrid system consisting of the most advanced OCR systems and manual captcha resolution available 24 hours a day, 7 days a week. Fast migration is possible thanks to the DeCaptcher and Antigate API (Anticaptcha). Russian and Chinese captchas are supported. In addition, Deathbycaptcha can solve all the most advanced Google recaptcha. Cost. From 6.95 $ for 5,000 captcha and up to 695 $ for 500,000 captcha. You can top up your wallet with almost any credit card, WebMoney, PayPal and the Bitcoin payment system. Response speed. On average about 11 seconds. cost: paid
[-3
-] Common - Backlinks, keywords
16.

Ahrefs, Ahrefs SEO tool
Ahrefs is a service that helps site owners, optimizers and SEO specialists to identify the main competitors, analyze the promoted network resource, find the reasons for poor ranking in search results and improve the quality of search traffic. The tools available at ahrefs.com work with a huge database. The information it contains is updated by scanning over 6 billion pages, 200 million domains, 3 trillion network addresses daily. It is one of the most comprehensive and relevant databases used by marketers, optimizers and network resource owners for promoting searches, compiling a semantic core, defining search queries of all types and obtaining a list of backlinks. cost: paid

17.

SEMRush, SEO tool SEMRush
SEMrush is a platform that is among the TOP-3 marketing services in the world and offers about 40 professional tools for a digital marketer. The service allows you to identify the main competitors of Google, evaluate their position in the organic broadcast, know the requests for which they are in the TOP. SEMrush uses a database of the 106 million most popular keywords and these keywords are distributed in 26 regional databases of Google. This service is perfect for collecting keywords to promote the site abroad. You can use it for free or purchase paid access to advanced features. Rates range from $70 to $550 per month. cost: paid

18.

Majestic, SEO tool Majestic
Majestic SEO provides a detailed link mass check of any site. This service is widely used by leading SEO experts, as it is its data that verifies websites with an accuracy of 100 %. You can use the Historical Index or the Fresh Index to check resources. The "Historical Index" contains all the links Majestic has found in the last 5 years. The "Historical Index" is more than four times larger than the "Fresh Index", it allows for a much deeper and broader analysis. Main features and forms of reports: Checking the mass of links of any site. The ability to check "fresh" and "historical" data (over the last 5 years). A wide set of tools for profile analysis. Detailed analysis of each link. The Fresh Index contains over 1 trillion unique URLs. The Historical Index contains over 8 trillion unique URLs. API subscription for software developers. Free monitoring of 5 domains per day is available. cost: paid

19.

Moz, Moz SEO tool
Moz Pro is an analytics service that collects information on site search traffic, selects keywords and makes optimization recommendations. Tips are also available for increasing performance on Google Maps and the Chrome browser extension. Suitable for English words only. The platform is intended for SEO specialists, as it allows to track the position of the resource in the search and compare it with competing sites. Web developers can take advantage of the technical audit function. The ability to optimize search on maps will be useful for companies selling goods or services. Main features: analysis of the semantic core of the site. Monitoring of the visibility of assets on Google. Recommendations for optimization. Extension for Chrome. Technical audit. Comparison with three competitors. To activate the trial period, payment card information is required. cost: paid

20.

SimilarWeb, SEO tool SimilarWeb
SimilarWeb is an online service that webmasters use to get the most important basic information about the user traffic of any resource. It was created specifically to be used by different categories of web optimizers and professionals, so it is simple and understandable for both beginners and professionals. All the reports and analyses of this online service are clear and open. The similarweb.com system provides a history of the existence of any domain in its database. This can help to analyze the user traffic of any resource and determine the ways of growth and progress. Today, the services of the service can be used to analyze the promotion and development of applications for various devices and browsers. cost: paid/free

21.

cognitiveSEO, SEO-tool cognitiveSEO
A comprehensive tool whose main advantage is the analysis of backlinks. Separately, it is worth mentioning the unnatural link detection function. It allows you to check the effectiveness of the link even before it is published. This way you can avoid Google fines and bans for links from poor resources. cost: paid

22.

Link search tools, SEO tool Link search tools
It analyzes your backlinks and separately lists the options that may cause problems. Specifically, to Google's ban. It is also possible to determine which links have already become a source of problems. This allows you to quickly get rid of malicious backlinks. cost: paid

23.

Megaindex, referencing tool Megaindex
Application of MegaIndex service to analyze the quantity and quality of all external links leading to the site, the tool is essential for the promotion of the site. cost: free

24.

SpyFu, the SpyFu referencing tool
SpyFu is a keyword selection service to optimize a site based on the semantic core of competing sites. For the analysis, we use historical data from organic and commercial searches on Google over the last ten years. Suitable only for English-language resources, as it only recognizes English phrases. Free use requires knowledge of basic portal visibility information. For detailed information, you must select a paid rate. The tool is suitable for SEO managers and web developers, as it allows to compose the semantics of the resource. The analysis of the English-language search segment will be useful for companies entering the US and UK markets. cost: paid

25.

Alexa, Alexa referencing tool
Alexa is a website analysis service with optimization tools. The platform allows you to find competing sites and build promotions based on traffic data. The measure is mainly designed for marketers and SEO professionals to monitor market trends and adjust promotion strategies. The ability to technically analyze the page will be useful for programmers. Unlimited number of monitored words (in the maximum rate) makes the service suitable for advertising agencies. cost: free
[4. Common - Massive addition of pages to Google
26.

BulkAdd site analyzer, SEO tool BulkAdd site analyzer
This tracking tool allows you to "inform" Google about new pages and add it to the Google index in a few days. How to use the Google indexing tool: Copy the URL of this tool, open the Google Chrome browser. Paste the required URL list (HTTPS or HTTP) and click on "Submit to Google Re-Index". That's it! The tool has been tested on 100 000 pages. cost: free

27.

Omegaindexer, SEO tool Omegaindexer
Omega will take your URLs and push them to Google. Once Google knows that these pages exist, it will also start indexing additional pages that link to the indexed pages. cost: paid

28.

Indexing, SEO indexing tool Indexing
We provide you with absolutely fast, 100% automated backlink indexing services! We generate shortened URLs for search engines for all your backlinks and track visits in real time! cost: paid

29.

Indexinject, indexing tool Indexinject
We use several methods to get your links crawled and indexed. We pride ourselves on consistently maintaining one of the highest indexing rates of any tool on the market. We take care of all the indexing work so you can focus your energy elsewhere. cost: paid

30.

Colinkri, Colinkri referencing tool
Crawling is the process by which Googlebot or other search engines search the code and content of every URL they find. Colinkri is an advanced crawler that forces search engine spiders to discover and crawl your links, making them eligible for ranking on your website. cost: paid

31.

One hour indexing, SEO tool One hour indexing
One Hour Indexing is a powerful and automated service that indexes and calls for your backlinks. It is 100% safe for Google and gives guaranteed ranking results. cost: paid

32.

Linkcentaur, SEO tool Linkcentaur
Link Centaur is a bulk backlink indexing service in Google, Bing, Yahoo! cost: paid/free
[-5-] Common - Bulk API
33.

SEO rank, SEO rank - SEO tool
High-speed service that provides: bulk Moz PA DA checker, bulk page authority checker, bulk domain authority checker, bulk trust stream checker, bulk citation stream. cost: paid
[-6-] Common - Content Optimization
34.

POP (Page Optimizer Pro), SEO tool
The online tool that gives you an unfair advantage in SEO. PageOptimizer Pro is for anyone who publishes content on the web and wants it to rank higher in search engines. The optimization of the content is based on the emission of a keyword, at the rate of the agent, there is a connection to the API NLP. cost: paid

35.

SEO surfer, SEO tool SEO surfer
The content optimization is based on the emission of a keyword, the other day they plan to connect the PNL API. It analyzes over 500 signals on a page in one pass, giving them an easy to follow recipe for higher rankings. cost: paid

36.

Cora, Cora SEO tool
Keyword-based content optimization, taking into account as many factors and correlations as possible, the most difficult tool of all, but one that, if used correctly, offers the greatest benefit. Cora SEO software is a desktop software for Mac and PC that measures up to 880 SEO factors and correlates them with those that seem to influence your keyword rankings the most. Cora then tells you exactly how much of each factor you need to compete on page 1 of Google. cost: paid

37.

SEO Comparison, SEO Tool SEO Comparison
Delivery Site Comparison. Find all the ways keyword text is used on a web page with this invaluable tool. The side-by-side site comparison tool compares two sites in a side-by-side report. You can quickly see how your page and a competitor's page use keywords, how much text is on the page, and which keywords are used. cost: free
[-7-] Common - Google Search API
38.

Zenserp, the Zenserp referencing tool
Programmatic collection of SERPs is a very common challenge for developers. In our opinion, this task should be easy to accomplish using a comprehensive Google Search API. In reality, decrypting search results is a difficult task, involving solving capture issues, managing proxy servers and analyzing the ever-changing markup of search results. Zenserp.com solves this problem for you. Our Google SERP API has the infrastructure to handle an unlimited number of queries and return SERPS in an easy-to-use JSON format. With an intelligent parser, our Google Search Results API reliably delivers all elements of the SERP. If you need to scrape other websites, check out our scraper API. cost: paid

39.

SerpApi, SerpApi referencing tool
SerpApi is a real-time API for accessing Google search results. We take care of renting proxies, resolving captchas and analyzing rich structured data for you. Each API request is executed immediately, without waiting for results. What's more, every API request runs in a full browser, and we can even resolve all CAPTCHAs. We completely mimic what a human would do. This ensures that you get what users really see. Get Google results from anywhere in the world with our location setting. Serp Api uses Google's geo-location and encrypted settings and routes your request through the proxy server closest to the desired location to ensure accuracy. Get locations at our location endpoint. cost: paid

40.

SERPHouse, SEO tool SERPHouse
Who can argue that planning an SEO approach isn't a labor-intensive and time-consuming task? Keyword analysis, technical review, link building, ranking tracking, increasing a website's visibility, analyzing search results, all of these tasks are just a tiny part of an SEO's periodic system. With the SERPhouse Search API, digital marketing agencies, webmasters and developers can use the data to integrate it into their private applications or business workflows. SERP API SEO tools offer a window of opportunity for their clients to employ the SERP API and drive more favorable results. SERPhouse API presents the Top-100 SERP results for a keyword, specific to selected search engines like Google or Bing. Our integrated Google and Bing Search API helps design optimized content, detect and correct website problems, and streamline the entire data collection process. cost: paid

41.

Serpstack, SEO tool Serpstack
Real-time REST API for scraping Google SERP data and image or video search results at scale, powered by a global proxy network with built-in CAPTCHA resolution. Our powerful cloud infrastructure is designed to support a high volume of API requests without the need for queuing. Customize your automated search requests based on a range of options including location, language, device, and more. Don't worry about global IPs, browser groups or CAPTCHAs - our SERP scraping API has you covered. 100 monthly queries are free. Whenever you need more, premium API plans start at only 29.99 $ per month. cost: paid

42.

SERPRiver, SEO tool SERPRiver
SERPRiver allows you to send queries to Google, Bing and Yandex search engines and receive JSON responses in real time. Our tool can be used to check positions, organize searches on a site or on the Internet. The need to collect search results by program is a very common problem for developers. In order to reduce the programmer's expenses, this task can be done through a full-featured search API Google, Bing or Yandex. In fact, getting search results is quite a complex task, which includes questions about captcha resolution, searching for current proxy servers and correct analysis of the constantly changing markup of search results. cost: paid/free
[-8-] Common - JavaScript SEO (JS SEO)
43.

Prerender, SEO tool Prerender
Allow your Javascript website to be crawled perfectly by search engines. Search engines and social networks are still trying to crawl your pages, but they only see the javascript tags. We render your javascript in a browser, we save the static HTML and you give it back to the crawlers! cost: paid
[-9-] Common - Micro workers, outsourcing
44.

Mturk, Mturk SEO tool
Amazon Mechanical Turk (MTurk) is a crowdsourcing marketplace that makes it easier for individuals and businesses to outsource their processes and jobs to a distributed workforce that can perform these tasks virtually. This can range from simple data validation and research to more subjective tasks such as survey participation, content moderation, etc. MTurk enables companies to leverage the collective intelligence, skills and knowledge of a global workforce to streamline business processes, increase data collection and analysis, and accelerate machine learning development. cost: paid
[-10-] Common - Mind Map, Interactive Maps
45.

Mindjet Mindmanager, referencing tool Mindjet Mindmanager
Mindjet is the undisputed leader in the enterprise market. And in general, it is not a mind map tool, but a business management tool. It offers extensive database capabilities, macro writing, export to MS Project and many other features. The most useful feature is the mindmap export to MS Project. This allows you to literally launch a task tree in Mindjet in 10-15 minutes, and then export it to Project with a few clicks. The important thing is that in Project, the task hierarchy is preserved and it takes 3 to 4 times less time to compile the project schedule. cost: paid

46.

Xmind, Xmind referencing tool
Main file: It has a free desktop version. It also has the only sheets (tabs) inside a file. Very comfortable. The possibilities are generally average. XMind does a great job of creating a mind map, with a basic set of links, markers, shortcuts, etc. Other than the price and the tabs - there's nothing XMind would remember. The Pro version has a presentation mode. cost: paid

47.

MindMeister, SEO tool MindMeister
Almost perfect design, export and import, humane pricing policy - all this makes it one of the most promising players in the market. Cloud storage of mind maps is a great idea. The ability to work together is also a very good idea. Also, mindjet and imindmap have online mindmap editors, but they are so slow and miserable that we can assume they are not. Up to 3 mindmaps can be made in free mode. The export/import mode in free mode does not work. Since recently, the minimum payment period is six months (instead of one month before). cost: paid

48.

FreeMind, FreeMind referencing tool
The design is lame in places. A very strong feature present in FreeMind is the export via XSLT conversion. With well designed tags or badges, it is a very powerful tool, it is hard to find an analogue. cost : paid

49.

Coggle, Coggle SEO tool
Collaborative mind maps and flowcharts. Coggle is an online tool for creating and sharing mind maps and flowcharts. It runs online in your browser: there's nothing to download or install. Whether you're taking notes, brainstorming, planning or doing something incredibly creative, it's easy to visualize your ideas with Coggle. Share your ideas with as many friends or colleagues as you like. The changes you make will appear instantly in their browser, no matter where they are in the world. cost: free

50.

Ubilabs, Ubilabs referencing tool
Ubilabs is your specialist for interactive mapping applications and Google Cloud Premier Partner. We offer advice and solutions for: map software, Google Maps integration. Fully exploit the potential of interactive maps for your business. Make better decisions, inspire your customers and optimize the way you use resources. Interactive maps: Visualize data and bring places to life. From store locators to virtual tours to business intelligence tools, we can put all kinds of data on the map and open up whole new possibilities for businesses and users alike. Our customers come from a veritable plethora of industries and, as a result, have a wide variety of requirements. Some want to improve the services they offer. Using interactive maps in marketing helps them engage and inspire their customers. cost: paid
[-11-] Common - New identity, false identity
51.

This person is not a texter, referencing tool This person is not a texter
Fake photo generator of men and women. Using thispersondoesnotexist.com, you can generate an image in your smartphone browser. Animals, like humans, are also fakes. According to Wang, he decided to use human faces for training, so that the result is more visible. cost: free

52.

False name generator, referencing tool False name generator
The most advanced fake name generator. Generate names, addresses, usernames, passwords, email addresses, etc. Use it to test software, social media or anything else. cost: free
53.

Character generator, SEO tool Character generator
Generate character descriptions for novels, movies, poetry and other fiction. cost: free

[-12-] Common - Onpage SEO
54.

Inlinks, SEO-tool Inlinks
Determining the context of the content, recommendations to saturate it with top-based essences. The first entity-based semantic SEO tool. cost: paid

55

. Data extraction tool, referencing tool Data extraction tool
Our innovative Featured Snippet Tool compiles data on thousands of Google opportunities in an accessible and actionable format. Get a head start on your competitors to rank at zero with this unique tool! Google featured snippets are prime real estate in the SERPs, but if you want to capture them for your site, it's hard to know where to start. That's why the internet marketing ninjas created the Featured Snippets+ tool, which selects and organizes snippet data for your target keyword phrases so you can optimize your site to capture your competitors' snippets. Our unique tool gives you the data you need to get results. cost: paid
[13. Common - PBN Hosting
56.

PBNHosting, referencing tool PBNHosting
Host your sites on content delivery networks like Amazon, Cloudfront, KeyCDN and more! 100% hosting with no footprint for SEO and PBNs. Your sites are hosted in various IPs and neighborhoods alongside major online brands. cost: paid

57.
PBN.Hosting, SEO tool PBN.Hosting
Launch super fast, footprint-free Wordpress PBNs in seconds. Use our all-in-one platform to create, host and publish to your private blog network from a single application. Just give us a domain name and content and we'll take care of the rest. Wordpress PBNs at lightning speed Launch your sites in seconds - serve your links in milliseconds! Secure Cloud Hosting Build on 3 top tier CDNs and stop sharing dirty IPs. Simple management Access your entire blog network in two clicks. cost: paid
[-14-] Common - Process Automation
58.

Process, referencing tool
Simple process and workflow management. Process Street is a simple, free and powerful way to manage your team's recurring checklists and procedures. Get started for FREE. No credit card required. Watch the video. Our simple interface allows you to create structured documents in seconds. Intuitive keyboard shortcuts and drag and drop make it easy for anyone to use. Run processes as a collaborative workflow. Quickly create and assign checklists to your team. cost: paid

59.

Zapier, SEO tool Zapier
Easy automation for busy people. Zapier automatically moves information between your web applications, allowing you to focus on your most important work. You must get the paid version. It is very convenient to automate processes. Ideal for agencies. You can register and resell later. It integrates and synchronizes with everything, it seems. cost: free
[-15-] Common - Sales CRM
60.

Close, SEO tool Close
Close is the inside sales CRM of choice for start-ups and small businesses. Make more calls, send more emails and close more deals today. Boost your sales with the best CRM for startups and small businesses. Get pipeline view, call, lead management, email automation, and more. cost: paid
[-16-] Common - Referencing tools
61.

Bulk SEO tool Bulkseotools, SEO-tool Bulkseotools
26 free SEO tools for webmasters and SEO specialists! Cost: free

62.

Linkio, the Linkio referencing tool
The Anchor Text Suggestion Tool gives you anchor text ideas for linking to your site. We've researched the link profiles of the top sites to identify anchor text patterns that to access different types of pages. Whether you are trying to link to your homepage, business pages or blog posts, we have natural anchor text suggestions that will help you get from idea to implementation faster. cost: paid

63.

SeoTools for Excel, SEO tool SeoTools for Excel
An add-in for Excel that can solve 90% of all the daily tasks of the optimizer: technical errors, meta-tags check, HTML, page size, number of words, number of links, keyword density, backlink check, whois, etc. Cost: free

64.

Merkle tool, SEO tool Merkle tool
A set of free SEO tools to help you make your website technically search engine friendly: robots.txt test tool, fetch & render, schema.org structured data generator and more! cost: paid
[-17-] Common - Referencing tools - API
65.

Dataforseo, Dataforseo referencing tool
API for SEO software companies and agencies. We provide complete SEO data via API at a predictable price. You will find everything you need for your SEO software. DataForSEO - the best data provider for SEO software companies and agencies. cost: paid
[-18-] Common - Referencing Tools - DNS
66.

Views, views of the referencing tools
Your only source for DNS related SEO tools. cost: free
[-19-] Common - Web site uptime monitor
67.

Nodding, SEO tool Nodding
NodePing Monitoring of website and server uptime. Unlimited SMS alerts. 21 different check types and full API. HTTP, SSL certificates, SSH, DNS, real ICMP Ping checks, WHOIS domain expiration, etc. Full REST API to integrate into your provisioning systems. cost: paid

68.

Littlewarden, Littlewarden SEO tool
Monitor your client and domain portfolio to avoid unpleasant surprises. The tool checks uptime, certificates, index, website, content and malware. We continuously run your pre-launch checklist for issues, which means you are protected and the first to know about any changes. Provide better service by being proactive and avoiding errors undermine your work. cost: paid
[-20-] Link Building - Automatic submissions to web directories
69.

Knowem, Knowem referencing tool
KnowEm allows you to instantly verify the use of your brand, product, personal name or username on over 500 popular and emerging social media sites. Enter your name and secure your brand before someone else does. You provide us with your profile information once, and our team of social media specialists will create accounts for you on up to 300 social networks at once. Not only does this save you a lot of time and work responding to 300 validation emails, uploading 300 logos and filling out 300 forms, but it also allows you to secure your business, brand, product or personal name on all of these social networks before anyone else does. cost: paid
[-21-] Link building - Link index, tracker, analysis
70.

Ahrefs, Ahrefs SEO tool
Ahrefs is a service that helps site owners, optimizers and SEO specialists to identify the main competitors, analyze the promoted network resource, find the reasons for poor ranking in search results and improve the quality of search traffic. The tools available at ahrefs.com work with a huge database. The information it contains is updated by scanning over 6 billion pages, 200 million domains, 3 trillion network addresses daily. It is one of the most comprehensive and relevant databases used by marketers, optimizers and network resource owners for promoting searches, compiling a semantic core, defining search queries of all types and obtaining a list of backlinks. cost: paid

71.

SEMRush, SEO tool SEMRush
SEMrush is a platform that is among the TOP-3 marketing services in the world and offers about 40 professional tools for a digital marketer. The service allows you to identify the main competitors of Google, evaluate their position in the organic broadcast, know the requests for which they are in the TOP. SEMrush uses a database of the 106 million most popular keywords and these keywords are distributed in 26 regional databases of Google. This service is perfect for collecting keywords to promote the site abroad. You can use it for free or purchase paid access to advanced features. Rates range from $70 to $550 per month. cost: paid

72.

Majestic, SEO tool Majestic
Majestic SEO provides a detailed link mass check of any site. This service is widely used by leading SEO experts, as it is its data that verifies websites with an accuracy of 100 %. You can use the Historical Index or the Fresh Index to check resources. The "Historical Index" contains all the links Majestic has found in the last 5 years. The "Historical Index" is more than four times larger than the "Fresh Index", it allows for a much deeper and broader analysis. Main features and forms of reports: Checking the mass of links of any site. The ability to check "fresh" and "historical" data (over the last 5 years). A wide set of tools for profile analysis. Detailed analysis of each link. The Fresh Index contains over 1 trillion unique URLs. The Historical Index contains over 8 trillion unique URLs. API subscription for software developers. Free monitoring of 5 domains per day is available. cost: paid

73.

Linkody, Linkody referencing tool
With Linkody's free Backlink Checker SEO tool, you can get a quick overview of a website's backlink profile. The list of top 100 backlinks is ranked in descending order of domain authority of the referring website. This shows you the strength and reputation of a domain in the eyes of a search engine like Google. And of the 200+ different metrics Google uses to display relevant search results, backlink profile is one of the top three ranking factors. cost: paid/free

74.

Moz, Moz SEO tool
The world's best feedback checker with 37 TRILLION LINKS. Check domain authority (DA), page authority (PA), anchor text, linking domains, and more. Get better SEO. cost: paid

75.

OSEO cognitive, a tool of OSEO OSEO cognitive
CognitiveSEO's inbound link analysis audit provides you with powerful data that you can use to discover the digital marketing strategies of any site. It's a comprehensive tool with backlink analysis as one of its main benefits. Separately, the unnatural link detection feature should be highlighted. It allows you to check the effectiveness of the link even before it is published. This way you can avoid Google fines and bans for links from poor resources. cost: paid
[-22-] Link building - Bloggers and journalists
76.

HARO, HARO SEO tool
HARO provides journalists with a robust database of sources for upcoming stories and daily opportunities for sources to get media coverage of value. Help a Reporter Out (HARO) is the most popular sourcing service in the English-speaking world. It connects journalists and bloggers with relevant expert sources to meet journalists' demanding deadlines and enable brands to tell their stories. HARO distributes more than 50,000 journalist queries from highly respected media outlets each year. Its simple pitching process allows sources to find stories relevant to their expertise, industry or experience, while allowing journalists and bloggers to spend more time writing and less time sourcing. HARO reaches over 800,000 sources and 55,000 journalists and bloggers, making it an essential tool for brands and journalists alike. cost: paid

77.

Muck Rack, Muck Rack SEO tool
Muck Rack can find and contact journalists, bloggers and freelancers who cover your niche or industry, track news as it happens and produce quantifiable reports on your PR efforts. Muck Rack is PR and communications software designed for the digital, traditional and social media worlds. Cost: paid
[-23-] Link building - Buy and sell websites, domain search
78.

Dropcatch, SEO tool Dropcatch
DropCatch est un site web pour attraper les domaines qui tombent. Avec des centaines de milliers de domaines disponibles chaque semaine, les feuilles de calcul offrent un moyen facile de trier et de découvrir de nouveaux domaines. Lorsque des domaines expirés entrent dans le système DropCatch et ont plus d'une commande en attente, ils sont mis aux enchères publiques. La personne ayant l'offre la plus élevée à la fin de la vente aux enchères remporte le domaine. Les domaines en soufTunisie coûtent 59 $ et ne vous seront facturés que si nous parvenons à vous les obtenir. DropCatch.com ne nécessite pas d'abonnement. coût : payé

79.

Expired domains, SEO tool Expired domains
The "Expired Domains" service allows you to customize the search for abandoned domains. If you understand the value of abandoned domains, the service will help you choose the best one using traffic filters, Alexa, link mass and other technical indicators of abandonment. This service is one of the best on the market, both in terms of features and the number of domains available for selection. cost: paid

80.

Namejet, SEO tool Namejet
NameJet is the leading secondary market domain name service with an exclusive inventory of some of the most sought-after expired domains. We use award-winning domain name aftermarket technology that allows professionals, businesses and individuals to acquire domain names, including those that have recently expired. Whether you are looking for domain names for investment or development purposes, NameJet has a vast selection of top-tier pre-leased names available for immediate order. Put NameJet to work for you! Cost: paid

81.

Aliases, referencing tools Aliases
SnapNames.com is the largest domain name auction marketplace. Buy domains even if they are already registered or sell domain names by listing them on our daily marketplace. SnapNames gives you the tools you need to find and manage your domain orders, making domain name auctions a breeze! Access the SnapNames marketplace on the go. With over twenty-five million domains to choose from each year, access the world's largest domain marketplace with the SnapNames iPhone app. Don't miss out on the domain name you want, when you want it. SnapNames is an industry pioneer and leader, providing access to domain expiration and deletion through patented and proven technology. cost: paid

82.

MyDrop, the MyDrop referencing tool
Search for free and free domains, restore drops, the largest database of Runet. MyDrop is a free universal tool that allows you to search for extinct domains and restore the old content that was on them (before deletion): creating a satellite network for links (PBN), content projects to earn money on contextual advertising and teasers; projects to earn money on offers; projects to collect leads and orders in their topics; restoration of sites for sale; earnings on link sales. Unlike the traditional way of creating sites from scratch, the way of restoring free sites guarantees good traffic and performance. The basic parameters of the domains have already been verified, the database now has 168k ru of free domains, there is a search by key, DA PA TF CF X LI Alexa verified, some have already been downloaded and are available for recovery (this is already a paid service). cost: free

83.

GoDaddy, GoDaddy SEO tool
Godaddy is a global giant with a huge database of pending domains. It is one of the largest sites where pending domains are displayed and auctions are held. GoDaddy has the largest selection of domains, a convenient filtering system with the ability to save the search configuration. Participation in auctions costs 5 $ per year. cost: paid

84.
FreshDrop, FreshDrop referencing tool
FreshDrop allows you to find not only drops from 10 years ago, but also fresh sites over a short period of time, allowing you to choose the best options from the possibilities. Drop domains can be selected by age, number of backlinks, Majestic, MOZ, etc. Cost: paid

85.

Namecheap, SEO tool Namecheap
A fairly well-known domain name registrar, which also conducts tenders among vacant domains. On this platform, you can both find expired domains and buy new ones (and at a fairly low price, the name in this case speaks for itself). Price, duration of the auction, your bid and your parameters - everything is simple and clear. cost: paid

86.

Dynadot, SEO tool Dynadot
As an ICANN accredited domain name registration center, an auction is available on the service where you can find interesting options for a future PBN. In addition to price and time, some important site metrics are available, such as number of backlinks, monthly revenue, traffic and age. Given the limited popularity of the service, you can buy high-quality domains at a good price. cost: paid

87.

Flippa, the Flippa referencing tool
Today, Flippa is a popular, reliable and professional resource. It is one of the best domain and site name exchanges in the English-speaking world. Here is a wide range of resources that allows you to find the most suitable option. Among the advantages, we can highlight the fact that the sale of a site with income is done here with its full description. On the resource in the "product sheet" you can see all the important information: traffic, income level, sources, various additional information. All data are presented in the form of easy-to-read graphs. cost: paid

88.

Registry Compass, SEO tool Registry Compass
A service that greatly simplifies the work with GoDaddy auctions and some other registrars. The main feature is a huge number of search filters. You can set TF and CF parameters directly from the Majestic, you can set the age of domains, you can specify only domains that are still indexed by Google - in general, buttons and settings for all tastes. The only negative point - all this fun costs 37 $ per month. cost: paid

89.

DomCop, DomCop referencing tool
The DomCop service is designed to make it easy to search for repository domains. Unlike most competitors, DomCop will display a list of all repository domains with their technical metrics. To do this, use the metrics available in Moz, Majestic, SEMRush, Similar Web, SEMrush, Domain Scope and social networks. A total of about 90 metrics. The most popular metrics are Aherfs DR and reference domains, Majestic TF, Moz domain metrics, SEMrush traffic data. For each domain, the expiration time of its registration is displayed, up to a few minutes. In addition, according to the authors of DomCop, all domains are tested for blocking by Google and are displayed in Google search so that the buyer does not receive a domain purchased unnecessarily. 46 domain zones are supported. cost: paid

90.

Park.io, referencing tool Park.io
Park.io is an ordering service for expired domains in over 20 ccTLDs (e.g., .io, .co, .to, .ly, .vc, .me, etc.). ). If you are the only person ordering a domain and they successfully register it for you, they charge you, and the domain is yours. If several people order the domain, it is put up for public auction for 10 days. In both cases, you only pay if you get the domain. All successfully ordered domains cost 99 $ and there is no subscription fee. They also offer a domain parking service, which allows you to park your domain with a Buy It Now (BIN) price. If someone wants to buy your domain for that BIN price, they negotiate the transaction on your behalf and take a small commission. cost: paid

91.

Spamzilla, SEO tool Spamzilla
The service is a kind of analog compass register. After payment, you will have access to various filters from Majestic and Ahrefs, which will greatly simplify the task of finding interesting domains. There is a free use case, but you will only see 25 domains per day. A paid subscription costs the same amount, 37 $. cost: paid/free

92.

NameBio, referencing tool NameBio
The NameBio service displays domain name sales history with the date of sale, registrar and domain value for each transaction. NameBio is a database of over $1.4 billion in domain name sales. cost: free

93.

DNS history, referencing tool DNS history
DNS History allows you to get the history of changes in domain information in the bourgeois. This is the largest database of DNS record history, with over 2.2 billion name server changes each day. The premium domain history checker service allows you to search up to 5000 domains simultaneously. cost: free
[-24-] Creating links - E-mail extractor, contact information
94.

Contact Out, SEO tool Contact Out
ContactGo to Linkedin and Github for emails. Save profiles. Send email campaigns. Our data accesses a billion emails. Search engine powered by Artificial Intelligence. Our data is compliant with GDPR and US privacy laws. cost: paid

95.

Signal rental, SEO tool rental
SignalHire's recruitment tool streamlines the hiring process. It optimizes all recruitment activities and helps you find the best talent. SignalHire can find emails, phone numbers and social profiles of anyone on LinkedIn, Facebook, Twitter, GitHub, MeetUp & Google+.Dribbble, Gmail, Xing, Quora etc. cost: paid

96.

Hunter io, SEO tool Hunter io
Hunter is a very popular e-mail search tool. It helps you find the email address associated with a company or an individual. It allows you to make 50 free requests per month. cost: paid/free
97.

Find this lead, SEO tool Find this lead
FindThatLead is a chrome extension that helps find emails from any LinkedIn profile. Enter the domain and click Find Leads to get a list of emails with that domain name. FindThatLead also has a chrome extension that allows you to get your prospect's email address from their LinkedIn profile. Another nice feature is that the plugin will display a certain percentage next to each email address to indicate its accuracy. cost: paid/free
[-25-] Link Building - Google Penalties by Panda and Pinguin on the map
98.

Panguin tool, SEO tool Panguin tool
Panguin Tools is a free technical site audit tool, which allows you to analyze how Google's search engine changes have affected the resource's indexing and optimization. It also contains a timeline that allows you to familiarize yourself with the main search algorithms - Panda, Penguin, Mobile, Core Quality, SERP Clustering. For analysis, you need a Google Analytics counter. This service is designed for web developers and resource owners, as it allows you to check the technical compliance of the site with the requirements of a search engine. Free use makes the platform available to startups and large companies. cost: free
99.

Website penalty indicator, SEO tool Website penalty indicator
Another ban from Google? This indicator will allow you to establish a calendar of fines with precise dates and to know clearly what the reason was, how much traffic decreased, etc. The advantage of this tool is that it is absolutely free. cost: free
[-26-] Link building - Social channel analysis, content monitoring, media mentions
100.

SemanticForce, SEO tool SemanticForce
Despite the fact that the platform itself is Ukrainian, it works very well with Russia and Kazakhstan. It offers maximum coverage of the most popular social networks (Facebook, Google+, Twitter, Youtube, Vkontakte, etc.), online media in Ukraine, Russia and Kazakhstan, as well as forums, websites with reviews and online stores. Other features include automatic categorization of opinions, determination of tone and emotions, powerful tools for analyzing the received data and the possibility to link your sources. To test the main features of the service for free, a period of 14 days is granted, after which the minimum pricing plan will be about 170 $ per month. cost: paid

101.

Mention, Mention of the referencing tool
Mention is a service for tracking brand mentions on social networks. To access the demo version, you need to fill out contact information and provide company information. After processing the request, the administration contacts the user individually and specifies all the details. There is a web version and an app for Android and iOS. The platform's tools are suitable for business owners: they will be able to control the work of marketers, independently learn the results of promotion and monitor that a good brand reputation is maintained on the network. For digital agencies, there are all the necessary tools to create effective promotion strategies for clients. cost: paid

102.

Buzz Stream, Buzz Stream SEO tool
Moreover, one of the oldest services is completely free, which does not require any skills or serious "pecking" in the functionality. Just register in the system itself, perform a simple configuration and choose how often notifications about freshly found reviews will be sent to your mail. Minus - you receive notifications only from sources indexed by the search engine: these are forums, blogs and sites. cost: paid

103.

Google Alerts, Google Alerts referencing tool
Moreover, one of the oldest services is completely free, which does not require any skills or serious "pecking" in the functionality. Just register in the system itself, perform a simple configuration and choose how often notifications about freshly found reviews will be sent to your mail. Less - you only receive notifications from sources indexed by the search engine: these are forums, blogs and sites. With social networks, Google is not only unfriendly, but also hostile.
[-27-] Creating Links - Social Signals
104.

Glow Insta, SEO tool Glow Insta
Glowinsta is a one-stop shop for all the necessary elements that make up a well-developed Instagram account. If you, as a business owner or personal brand, are lagging behind in terms of growth and popularity, Glowinsta claims to have the solution for you. You can buy likes for your posts, comments for your posts, videos and followers. With the right amount of these, you can skyrocket your business performance by acquiring more potential customers who can buy more of your products and services. In the long run, you will benefit from increased cash flow. Glowinsta also serves Twitter account owners. This category of customers can benefit from an increase in the number of followers purchased from Glowinsta. cost: paid

105.

SEO Butler, SEO Butler tool
Increase your traffic and sales with guest posts on DA40+ Do-Follow websites. Direct contracts with publishers. Guaranteed placement at 100 % on a selected platform. Links to DA40+ articles. 100 % money back guarantee. 50+ categories. Placement from 7 $. Cost: paid
[-28-] Link building - Web 2.0
106.

Auto Fill Magic, SEO tool Auto Fill Magic
Autofill Magic gives you quality control, while fully automating the chore of creating quality links. The beauty of Autofill Magic is that it uses your good old Firefox browser - but it speeds up the process of creating and remembering accounts and publishing quality content. It single-handedly fills out registration, login and publishing forms in ALL tabs (including caps) with a single click on the Autofill Magic toolbar. There is no need to copy and paste and memorize credentials. You or your subcontractor then check that the information is correct and complete. Then you click on "Send", and you're done. Over 150 highly respected Web 2.0 sites are supported right out of the box. And proxies too, of course. Cost: paid

107.

RankerX, SEO tool RankerX
SEO Backlink Software: Rank your website using the best high quality software. Free download, 7 day free trial with Automated Link Building Tools. RankerX already has all the great features available for ranking on the first page of Google: Largest number of authority sites available, Safe and smart link building strategies, Powerful indexer included, Video ranking, Local SEO, Versatile for experienced users and easy for beginners. RankerX supports all high quality websites, ranging from Web 2.0 blogs like WordPress, Tumblr to .edu, .gov sites. Powerful indexer with 98% indexing rate. All you need is a Google PVA account and good proxies. cost: paid

108.

Turbo Web, SEO tool Turbo Web
TurboWeb Submitter offers the flexibility and quality of manual WEB 2.0 link building, but in automated mode. Simply set up your campaign and let the application do the work for you. It's never been easier to create your own private blog network and dominate the Google search rankings. One of the most powerful features of TurboWeb is the universal blog manager. With this tool, you can create, manage and update all your blogs from one interface, saving you hours of tedious manual work. cost: paid

109.

GSA, GSA referencing tool
With GSA Search Engine Ranker, you never have to worry about backlinks again. The software creates backlinks for you 24 hours a day, 7 days a week. Unlike other SEO tools, it does not require a database of pre-selected websites to leave backlinks. Once your project is set up, GSA SER will automatically locate new websites for you, register your accounts and submit your content/links without any intervention from you. cost: paid
[-29-] Link Building - WHOIS History
110.

Domain tools, SEO tools Domain tools
Search for domain ownership with Whois Lookup: Get information on ownership, IP address history, rank, traffic, SEO and more. Find available domains and domains for sale. cost: free

111.

Who is, SEO tool Who is
Find information about any domain name or website. Large database of whois information, DNS, domain names, name servers, IP and domain name search and monitoring tools. cost: free

112.

Who is the demand, SEO tool Who is the demand
Whois search tools allow you to search the public Whois databases for a specific domain name or IP address (IPv4 and IPv6). You can find contacts of domain owners and other useful information. cost: free
[-30-] Local SEO - Quotes
113.
Bright Local Checker, Bright Local Checker SEO tool
Local Search Results Checker - View Google search results from any location. Local SEO ToolsAll about tracking and improving local SEO performance in one place. Reputation ManagerGrow, monitor and respond to reviews on multiple websites. Citation BuilderFast and accurate local citation submissions and data aggregators. cost: paid

114.

Moz Local Check, SEO tool Moz Local Check
Moz Local: Active location data management, review monitoring, analytics and more from Moz, the leader in local SEO. Check your online presence for free. cost: paid

115.

Whitespark Local Citation Finder
Quickly find new places to list your business. Find niche and local opportunities by searching for a key phrase. Spy on your competitors, see what citations they have and get them too. Whitespark's Local Citation Finder is a tool that helps you discover where to list your business online, examine your competitors and track growth to get higher rankings in local search. cost: paid

116.

Loganix, Loganix referencing tool
The most comprehensive citation audit ever from only 7 $, delivered within 2 business days. The key to any successful local SEO campaign. For local ranking power, citations are kind of a big deal. These little profiles, each containing your name, address and phone number (NAP), have a powerful cumulative effect on your rankings. Get the most comprehensive citation audit today to start your local SEO campaign off on the right foot. cost: paid
[-31-] Local SEO - Google My Business Aidit tools
117.
GMB Checker, SEO tool GMB Checker
GMB Checker. Automatically find your location ID, GoogleMyBusiness CID and GoogleMyBusiness map embed code. To get started, paste in the URL of your Google Map. From there, we'll pull a bunch of useful information. Please enter the full business map URL as copied from your address bar. cost: paid

118.
Bright Local, Bright Local SEO tool
Optimize your GMB listings with BrightLocal's Google My Business audit. Compare your GMB listings to your competitors' listings. Find insights to improve your listings and boost your rankings. cost: paid

119.

Free Web20Ranker audit, Free Web20Ranker SEO tool audit
Free local SEO audit and citation verification. If you are based in the United States or Canada, we offer a free analysis of your business. This will allow you to know exactly where you stand in terms of citations and local SEO. This local SEO audit tool has proven to be a winner for many of our clients. Why not charge for this tool? We understand that business is a give and take. Many companies today put too much emphasis on keeping that equation in mind. Allowing you to perform this analysis for free helps us when you decide to start using our services. It gives us a better idea of your current situation and a benchmark for your future performance. cost: pay/free

120.

Melissa address search, Melissa referencing tool
Search for an address using Autocomplete, Free Form or MAK. Use the address verification tool to instantly check, verify and correct U.S. and Canadian addresses to USPS and Canada Post standards. Search for a unique residential or business address using the autocomplete tool or free form to verify and receive information on ownership, current resident and more. cost: paid
[-32-] Local SEO - Google My Business Crawlers
121.

Phantom Buster, SEO tool Phantom Buster
Automations and data mining to help you grow faster. Salespeople and marketers shouldn't need to code to be the best at their jobs. Phantombuster is their toolkit to extract the data they need, automate actions and get the job done better and faster. Extract data: Turn any web page you have access to into a source of information. Phantombuster will go to the web on your behalf and extract the data you need. Out-of-the-box automations on all major social networks and websites (e.g. Facebook, Twitter, Instagram, LinkedIn, etc.). Weekly new releases. Data saved in CSV & JSON format. Automated actions: Delegate any redundant actions to our automations. We'll do it better and faster than any intern or virtual assistant. Below are some examples of actions you can automate with Phantombuster: Automatic profile tracking. Auto-release of jobs. Sending personalized messages. Accepting requests. And much more. cost: paid

122.

Botsol, SEO tool Botsol
Google Maps Crawler. It is a powerful B2B prospecting tool. This simple tool automates the process of extracting business information from Google Maps. Google Maps is a great resource for getting business leads. A lot of people manually get contact information for businesses listed on Google Maps. Our simple but powerful tool automates the entire process of extracting this type of data from Google Maps very efficiently. It's a bot that works like a real user, allowing you to extract all the information you need without getting stuck. cost: paid
[-33-] Local SEO - Google My Business Management Tools
123.

Viking local, Viking local SEO tool
Schedule your GMB posts, track snack pack rankings and manage all your Google My Business properties from one easy-to-use dashboard - the GMB management software. The platform designed to showcase your Google My Business results. From multi-site display, to spintax support, to automatic post chaining, Local Viking is the most advanced GMB display software on the market. cost: paid

124.

GMB Factory, GMB Factory referencing tool
GMB Factory is an all-in-one tool for managing GMB listings and publishing in one software solution. This software is a perfect solution for selling listing management services, notices and more! Set a publishing schedule in advance and let the software do your work for the next month! Spend a few hours creating articles in the GMB factory and you can schedule your articles for your customers weeks in advance! One solution to manage multiple GMBs in one software. True scheduling of posts with the ability to stack them, built-in ability to send created links to Google sheets, uploading photos to the GMB, built-in schema tools and iFrame. They have added the option to add to the calendar as well as the ability to send links directly to the Speed-Links Indexer. cost: paid

125.
Bright Local, Bright Local SEO tool
BrightLocal is a powerful service for local SEO agencies and local businesses. Our unique local marketing tools help you make better local search decisions. Local SEO is easy! Track rankings, citations, reviews, analytics and Google My Business using our location dashboard. 14 day free trial. cost: paid
[-34-] Local SEO - Promotion of Google My Business
126.

GMB Blaster Software, SEO tool GMB Blaster Software
Get the Ultimate GMB Map Blaster software here. File your GMBs or any of your website, quickly and thoroughly! Create an unlimited number of maps and citations on Google Maps! 100% automated. To rank your GMBs in specific locations. Create powerful links to any website or GMB you need to rank. cost: paid
[-35-] Local SEO - Google My Business Support
127.

GMB - GMB Hotline, SEO Tool GMB Hotline
Leave a request and don't leave the phone. cost: free
128.

GMB - Another way to contact the hotline, SEO tool GMB - Another way to contact the hotline
Visit https://support.google.com/business/thread/29198154?hl=en#contact=1. Click on CONTACT US. Click on BUSINESS. CLICK ON INFORMATION AND CHANGES. Click on CHANNELS, DEPARTMENTS. Click on CALL BACK REQUEST. Fill out the form and you will receive a call from someone in about a minute. cost: free

129.

GMB - Reinstatement request, SEO tool GMB - Reinstatement request
If there are any problems with the list, for example, it has been deleted or marked as inactive, pending for more than 3 days, etc. - you must fill out this request. cost: free
[-36-] Local SEO - Local Ranking Monitoring
130.

Viking local, Viking local SEO tool
Track local ranking for Google My Business locations. Track your business' ranking in Google Maps. Schedule bi-daily, weekly, bi-weekly or monthly keyword refreshes. Historical rankings. Enter an out-of-area business and a keyword and see how your business ranks in the grid. Track your GMB listing or website in maps and organic search results. Multi-device check. Check rankings from your cell phone and desktop computer. Live check. Click to view location-specific results in your browser directly from the dashboard. And track where your website appears in search results on both desktop and mobile. cost: paid

131.

Local Falcon, Local Falcon SEO tool
Find any local ranking on the map, across an entire city. Local Falcon is the best local rankings tracking tool for comparing search results. Local Falcon is the first tool to follow-up of this type of classification and an indispensable visual for local SEO analysis. While working with local clients, founder and SEO expert Yan Gilbert discovered a sore point: the usual ranking tracking tools were very effective at tracking organic search engine results, but not as effective at tracking Maps results, which often appear in the top three spots on Google Search. Because map results depend heavily on proximity to a searcher's location, getting ranking data from a point on the map did not give an accurate picture of what was happening at the street level. cost: paid

132.
GEO Ranking, SEO tool GEO Ranking
Georanker.com - a web service that allows you to explore all the information about a website and its history, understand how your competitor's website works, help you optimize your website, increase its traffic and revenue. Georanker.com was registered 7 years and 3 months ago. It has an alexa ranking of 177838 in the world. It is a domain with the extension COM. This website has a Google PageRank of 3/10. It is estimated that 29.1 K$ and has a daily income of around 52 $. It also gives frequency, purchase data including Amazon, Adwords advertising data. cost: paid

133.

ProRankTracker, the SEO tool ProRankTracker
Pro Rank Tracker is the most comprehensive SEO ranking tracking and reporting solution (SERP Tracker) to keep you up to date with all the ranking changes of your websites and videos. Get the most up-to-date and easy-to-analyze information about the SEO (SERP) ranking of all your websites. International tracking is supported for all popular search engines and sites, including organic desktop and mobile results and other search items. PRT offers a variety of analysis and research tools to assist you in your SEO efforts. With PRT, you don't just get data. You can actually analyze it to see if you are doing the right things and what to do next. Produce the most comprehensive and in-depth reports (with white labeling options) to impress your clients and colleagues. cost: paid

134.
Bright Local Rank Tracker, Bright Local Rank Tracker tool
Check Google search results for any location with our free tool - Local Search Results Checker. View localized search results pages for any keyword, in any location. cost: paid

135.

I search from, SEO tool I search from
I Search From: Custom location, language, device and personalization Google search tool to preview ads and results. Custom Google Search tool that allows you to change language, country and city, device and personalization settings to preview ads and organic results. With I Search From, you can simulate using Google Search from another location or device, or search with custom search settings. This is useful for searching Google as if you were somewhere else, as well as for SEO and SEA testing. About: This tool was designed to help people search Google from another location or device, or using a different search language. I Search From is a free personalized search tool that makes it easy for people to do these searches. cost: paid

136.

Valentin App, Valentin App referencing tool
Local and international Google SERP checker. A simple way to get localized SERPs in a specific location without any additional tools. The easiest way to see where Google thinks you are is to search for "where am i" (without the quotes). You should see a Google Maps Onebox showing your location on the map. Also: If you go to the end of the search results page on the desktop, Google shows you the location it uses. cost: paid
[-37-] Local referencing - Services of syndication of the press releases
137.
Web20Ranker, SEO tool Web20Ranker
Get powerful links and brand mentions on authority news sites. Web Ranking 20's press release service is the smart way to quickly and safely build branded links for any website or digital brand. With each syndication, we guarantee a minimum of 400 links from quality news sites and guarantee placement on Google News for actual site traffic. We have run a few of the sites through ahrefs and just look at the referring domains and organic traffic potential of these sites. When used correctly, press releases remain a top strategy to employ in national and local SEO and search engine marketing campaigns. We specialize in white label and bulk press release credits for agencies seeking a quality wire service for resale, link building and SEO benefits. cost: paid

138.
White Label SEO Firm (Matt Boley), SEO tool White Label SEO Firm (Matt Boley)
White Label GMB SEO Services. It's never been easier than pushing the button, giving us the information on what you need to rank and watching as we rank your website with ethical tactics. Press Release Distribution Services. We offer one of the best press release distribution services in the industry. We submit to 580 news agencies and 75 of them are dofollow links. We even allow Google map integration in press releases. Advanced GMB publishing and scheduling. GMB's advanced publishing methods are one of the best methods today for getting and keeping your website ranked. Notice we mentioned advanced posting; it's not just about posting 100 words and getting done. We stack, isolate, use your CID, GEO optimized images, and much more. Visit our page to see a live video. cost: paid

139.

Maj Magic Public Relations, referencing tool Maj Magic Public Relations
Start getting high authority DO-FOLLOW links from our exclusive press release syndication service to over 450 leading news media networks and guaranteed placement in Google News. Magic PR can provide you with the best and most excellent exposure you need for your corporate story and promotions. Worried about writing your press release? Are you concerned about the content of the press release of your company? You don't have to worry! The experts at Magic PR will craft the perfect news and story for you. We'll run it on our 450 major news sites, including ABC, CBS and Google News.

140.

Advantage for the press, referencing tool Advantage for the press
Press release writing is included in all press release distribution packages at Press Advantage. Perfect for companies of all sizes. Impress your clients and colleagues by placing your own brand on your distribution reports. These include a formatted copy of your release, the websites you were featured on, demographic information from Facebook and more. We teach you how to add rich media elements, JSON-LD schema and other simple techniques to improve your local ranking. cost: paid

[-38-] Local referencing - Promotional recommendations
141.

Google My Business (Maps) ranking guide, Google My Business (Maps) listing tool
The the most concise and complete guide Google Maps / business promotion and local SEO algorithm changes. It's imperative to stay up to date with the latest knowledge and tactics to gain every possible competitive advantage for your Google My Business SEO strategy. For some, the Google My Business (formerly Google Places & Google+ Local) algorithm is far more difficult to understand than the Google search algorithm. The fixation on this algorithm from a marketing standpoint is understandable, given the importance that Google My Business rankings can have for local businesses. Studies show that one in three mobile searches on Google are location-based, making understanding and using this local maps algorithm quite important. cost: paid

142.

GMB course, SEO tool GMB course
A free Google My Business course from the creators of Web20Ranker and Local Viking - note that the course was made for their tools and some of the information was presented accordingly. Local Client Takeover can teach you proven and reliable methods to improve your search engine rankings and your local customer base. From the initial GMB SEO training that gave birth to Maps Liftoff and the Definitive 3-Pack training, Local Marketing Coaches has earned a reputation for delivering state-of-the-art Google My Business training. cost: paid

143.

Google Local Changes, Google Local Changes SEO tool
Timeline of Google Local SEO changes. A list of the major updates we've seen that have impacted local businesses recently (updated weekly). Google changes something related to local SEO very frequently. This timeline is updated weekly and contains all known Google My Business or Local SEO updates since 2018. We will also include algorithm updates that impact the 3 pack (local results). cost: paid

144.

Guidelines for Google My Business (GMB), Guidelines for Google My Business (GMB) listing tool
Guidelines for representing your business on Google - Google My Business Help Center. Google My Business listings can only be created for businesses that either have a physical location that customers can visit, or that travel to visit customers where they are. To create a listing that will not be suspended, you must avoid prohibited content, accurately reflect your business and follow the other rules below. cost: free
[-39-] Local Referencing - Review Management Tools
145.

Local Clarity, Local Clarity SEO tool
Manage customer feedback with our global rating and response platform to drive traffic, increase sales and gain visibility. LocalClarity empowers multi-location businesses to take back control of their reputation and presence. Brands and agencies around the world use our platform to streamline and simplify review management, improve local search rankings, and discover valuable information across different locations, cities, states, or even countries. Engage all your customers from all your locations in one control panel. Connect Google My Business, Facebook, Zomato, TrustPilot, TripAdvisor, Booking, Lawyers.com, RateMDs, Healthgrades and a dozen other platforms to put everything in our industry-leading review inbox. Easily monitor and respond to reviews in real time, improve local search engine rankings, track performance, enhance your reputation and increase sales. Easily manage GMB questions and answers across different sites in the same portal. cost: paid

146.

Trust Pilot, Trust Pilot referencing tool
We are all consumers. Get the real deal from buyers like you. Read, write and share your Trustpilot reviews today. Trustpilot is an open review platform for everyone. Share your experiences to help others make better choices and help companies improve their performance. cost: paid

147.

Bird's eye, Bird's eye SEO tool
BirdEye is the all-in-one customer experience software: Online Reviews, Social, Surveys, Insights, Reputation. Get more reviews and customers without extra work. BirdEye makes it easy for new customers to find and choose your business while keeping you connected to every existing customer. cost: paid

148.

How to send a request to delete photos added by customers, referencing tool How to send a request to delete photos added by customers
If a customer or competitor places a bad picture in your listing, mark it for removal. If the image has not been removed within 3 days, see the article below. cost: free

149.

Chat or call support to remove a photo from a registration profile, listing tool Chat or call support to remove a photo from a registration profile
If the previous item did not help, the photo is still visible in the profile. Go to the specified page - Contact us - Photos and customer reviews - Choose a convenient communication form: best chat, but you can try and request a call. cost: free

150.

If competitors give negative reviews or only 1 asterisk, especially in large quantities, SEO tool If competitors give negative reviews or only 1 asterisk, especially in large quantities
Ask for these reviews, ask for help from your staff and friends. If within 3 days it hasn't helped, see the paragraph below. cost: free

151.

Remove fake reviews, negative reviews from competitors, SEO tool Remove fake reviews, negative reviews from competitors
If the complaint about the reviews did not help, then after 3 days go to the page - Contact us - Photos and customer reviews - Working with customer reviews - Request a call or a chat (best chat). If you are attacked, then explain, prove, you can ask to block the possibility to add reviews to your listing for a while. But you can't add positive reviews either. They will simply be blocked. cost: free
[-40-] Semantics and content - Google Discover
152.

Google's opt-in program for using large images: Interest form, SEO tool Google's opt-in program for using large images: Interest form
If you want to post a large image in Google Discover, you must fill out this form. cost: free
[-41-] Semantics and content - Image optimization
153.

Vision API, referencing tool Vision API
Google Vision's technology can do a variety of standard things like recognize text in images, but its main feature is object recognition. The same technology is used for image search in Google Photos: it can recognize everything from flowers, food and animals to local attractions. According to Google, the algorithm is able to recognize thousands of different objects. So check out how your images are recognized by Google. cost: paid
[-42-] Semantics and content - Keyword analysis
154.

Google Trends, the Google Trends referencing tool
Google Keyword Trends. cost : paid
155.
Enitity Explorer, SEO tool Enitity Explorer
Entity Explorer is a free tool from Marketer's Center. It allows you to produce more reliable content through in-depth entity research and visual entity maps. The study of entities and their relationships. cost: free

156.

StatCounter Global Stats, referencing tool StatCounter Global Stats
StatCounter - a web traffic analysis tool. Access to basic services is free, upgrading to more advanced services can cost from $9 to $120 per month. StatCounter statistics are mainly used to analyze any network resource (for example, from which operating systems or browsers users visit the site). All StatCounter statistics are collected directly from visits (not unique visitors) to over 3 million sites that use StatCounter technology, totaling over 15 billion visits per month. cost: paid

157.

Knowledge Graph Search, Referencing Tool Knowledge Graph Search
Search for a person, company, product, location or other entity in the entire Google Knowledge Graph database. The Google Knowledge Graph API reveals information about entities related to a keyword that Google knows about. This information can be very useful for SEO, discovering related topics and what Google deems relevant. It can also be useful when trying to claim/earn a Knowledge Graph slot in search results. The API requires a high level of technical understanding, so this tool creates a simple public interface, with the ability to export data into spreadsheets. cost: free

158.

Kalicube, Kalicube SEO tool
Kalicube.pro will tell you everything the Google Knowledge Graph knows about you, and how secure it is with this information. Enter your brand or your first and last name. We will run a search on the Google Knowledge Graph API and show you the information it contains. cost: free
[-43-] Semantics and content - Keyword collection and research
159.

Google Ads (Adwords), Google Ads referencing tool
Google Keyword Planner, can manage an advertising company to 20 $ and receive more detailed data on the frequency, any frequency below 240 is likely to be incorrect. cost: paid

160.

Ubersuggest, SEO tool Ubersuggest
Ubersuggest helps you generate keyword ideas for your content marketing and production strategy. With Ubersuggest's free tool, generate unlimited suggestions for free and take your content creation to the next level while increasing your website's chances of ranking against the competition. A free online tool to collect keywords by semantic proximity, competitors, topics and tips. cost: free

161.

SemRush, the SemRush SEO tool
Multifunctional paid program, especially for collecting keywords by semantic proximity, competitors, theme, clues, missed semantics. cost: paid

162.

Ahrefs, Ahrefs SEO tool
Multifunctional paid program, especially for collecting keywords by semantic proximity, competitors, theme, clues, missed semantics. cost: paid

163.

Serpstat, referencing tool Serpstat
There is a small free limit with limited capabilities, as well as a multi-functional paid program, especially for collecting keywords by semantic proximity, competitors, themes, clues, missed semantics. cost: paid

164.

Keywords everywhere, SEO tool Keywords everywhere
PKeywords Everywhere is a browser add-on for Chrome & Firefox that displays search volume, CPC and competition across multiple websites. Pay per word (loans), not a monthly subscription. cost: paid

165.

KWFinder, KWFinder referencing tool
KWFinder covers both traditional and competitive keyword research to help you find long-tail keywords with low SEO difficulty. A good paid service for collecting bass and extra words, ideas, local cops, etc. cost: paid

166.

Heroes of SEO, SEO tool Heroes of SEO
SEO Hero helps you create great content strategies by finding every concept, entity and N-Gram related to your topic or keyword. Say goodbye to keyword-centric SEO and enter a new era of search engine optimization with SEO Hero. Search for words by topic, entities, words used in that topic. cost: free

167.

Soovle Tips, SEO tool Soovle Tips
Tips from Google, Bing, Amazon, Answers.com, Yahoo, Wikipedia, Youtube. Suggestions and search complements from the main providers on the Internet. Easy to use, fast and efficient. Press the right arrow to switch engines, and use your arrow keys to search without having to type all the text. Let the web help you. cost: free

168.

Seed keywords, referencing tool Seed keywords
Seed Keyword Engine is a new free tool that helps you find useful keywords. Create a script to solve the problem, share with friends asking for help, collect appropriate semantics. cost: paid

169.

KeywordIn, KeywordIn SEO tool
Free keyword combination tool, combine keywords, mix keywords, merge keywords, keywords for PPC, generate adwords keywords. cost: free

170.

Danzambonini, SEO tool Danzambonini
Free AdWord & SEO keyword permutation generator. cost: free

171.

Keyword generator, SEO tool Keyword generator
Bulk keyword generator. The perfect SEO tool for small businesses. Select a business type and city, and it will automatically generate local keywords for your industry that potential customers could use to find you. Suitable for local search. cost: paid

172.

Answer to the public, referencing tool Answer to the public
Find out what your consumers are asking by getting a free report on what they are searching for in Google. Automatic messages from Google and Bing. Cost: paid

173.

Also requested, SEO tool Also requested
Unlike the answer, the audience does not use clues, but uses the data of the people also surveyed. AlsoAsked.com will take your search term and show you what other questions people are asking as well. We will then drill down and show you visually how each level of questions is grouped by topic with the following. cost: paid

174.

Reddit keywords, SEO tool Reddit keywords
Collecting and downloading keywords from Reddit. Keyworddit is the only keyword research tool that can extract keywords from Reddit. Just enter a subreddit name to generate keywords. cost: paid

175.

Question Generator, SEO tool Question Generator
Enter a keyword and platforms where people can ask questions related to a keyword, e.g. Reddit, Quora - follow the collected links and collect exactly how your users formulate questions about the topic. Can also be used for article ideas. cost: paid

176.

Keyword surfer, SEO tool Keyword surfer
Substitute keywords everywhere. In the search, enter the key and get the frequency and other similar queries. cost: paid

177.

Explosive topics, SEO tool Explosive topics
Get inspired by blog posts, startup projects, cocktail party conversations and more on Exploding Topics, the one-stop aggregator of new research and social trends. Topics that are rapidly gaining popularity and trends in popular topics. cost: paid

178.

Google Keyword Planner, SEO tool Google Keyword Planner
Keyword Planner is a Google keyword research tool that allows you to create new advertising campaigns for the Google AdWords contextual advertising service on the search network or to extend existing campaigns. You can find it in the "Tools" section - "Keyword Planner". The service allows you to: find key queries by phrase, site or category; retrieve keys based on existing keys; analyze statistics for certain words; forecast the number of impressions and clicks on key queries for certain offers and budgets; get forecasts for existing campaigns and account requests. cost: free

179.
Keyword tool, SEO tool
Keyword research based on the Google Keyword Planner. KeywordTool.io is a new English-language service for collecting keyword statistics, which is positioned as the best alternative to the Google Keyword Planner tool of the Google Adwords advertising service. The service uses Google search clues to form a long queue of keywords. Google displays them for faster and easier searches. The more people are interested in that query, the higher the index will be. The keyword research tool collects these clues and presents them in a form that is suitable for analysis. The downside is that the frequency of queries is not displayed, but Google does not provide this data. It is only clear that the higher the keyword, the more popular it is. cost: paid

180.

SECockpit, SEO tool SECockpit
One of the most advanced SEO tools on the market. Yes, this is the same software that selects key phrases for a given word. But this is not a banal list with phrases where there are matches. The program specifically selects high frequency key phrases for which there is virtually no competition. This means that tons of traffic will come to you. The thing is, the tool takes into account other sites that are relevant today. For example, YouTube. Also, the software will be useful if you are doing contextual advertising. Inside, you can see the cost per click in Google AdWords. At the bottom of the program you can find results that Google suggests as similar to your phrase. cost: paid

181.

Colibri, the Colibri referencing tool
Colibri is an online marketing tool for measuring the effectiveness of SEO and Internet marketing management and obtaining data on improving goals. Colibri provides detailed information on traffic sources and a sales funnel. It is extremely important for SEOs to analyze the quality of keywords and their relationship to traffic generation and conversion. Colibri is designed to track SERP keywords in over 150 local search engines, such as Google, Bing and Yandex. Colibri uses graphs and charts to show the most profitable keywords and measures how competitors are using the same keywords. The tool can be integrated with Google Analytics and extend its functionality with meaningful analytics. cost: paid

182.

Ubersuggest, SEO tool Ubersuggest
A good alternative to Google Keyword Planner. It displays similar results, but unlike the latter, it works fast and has a convenient interface. KWfinder offers the following features: keyword research, including search tips; display of trend data, search statistics and cost in context; search in different languages? and different countries (even cities); evaluation of keyword complexity in terms of SEO; Top 10 exit URLs on demand in the program; number of backlinks and social signals for each URL. This last metric is controversial, but interesting, as it shows the authority of a particular page, which allows you to assess whether it is possible to "slip" someone off the Top. Cost: from 49 to 129 $ per month. cost: paid

183.

SEO Scout Suggest, SEO tool SEO Scout Suggest
Scout Suggest - it's a free keyword research tool on Google. Simply enter your keywords and it will quickly generate thousands of related terms, questions and phrases! To make your life easier, we use N-grams to quickly group related keywords into clusters that could inspire a new article or content. We use Google's autocomplete system to get the most popular keywords suggested by Google. For example, prefixing keywords such as "where" can show new phrases that searchers type into Google. Comparison words such as "vs" can help you find very specific buyer keywords that may have low volume but high purchase intent. Differences between "Ubersuggest" and "Answer The Public." Each Google suggestion contains a maximum of 25 keywords. If we simply add the letters of the alphabet to your keyword, that makes a maximum of 25*25=625 keywords. It is likely that your competitors use exactly the same list. cost: free

184.

GrepWords, SEO tool GrepWords
A useful paid tool for selecting key phrases, which is biased towards the seasonality of certain requests. Each request you enter is accompanied by a miniature calendar that displays its relevance to a particular time of year. Again, you can use this information to modify the promotion principles at different times of the year. It will also help you focus in the store on the product that is most relevant at a particular time. cost: paid

185.

HitTail, HitTail SEO Tool
Another paid service that performs two main tasks well: keyword analysis, which allows you to potentially get the most traffic from search engines. Selection of additional key phrases. And at this point, the tool is particularly powerful, because it offers options that can not be found in other tools. cost: paid
186.

Jaaxy, Jaaxy SEO tool
A simple and intuitive tool aimed mainly at creating similar sentences with very different meanings. The program is very useful when you are short of ideas. cost: paid/free

187.

Keyword thief, SEO tool Keyword thief
This tool will give you the largest list of keywords for a given topic. And there's a simple explanation for that: it takes into account for analytics services like Yahoo!, Amazon and Ebay. Almost any given keyword phrase will give you over 10,000 similar options. The only drawback of the tool is that it doesn't show how many people are typing these queries into search engines. In other words, you will have to analyze the list yourself in third-party programs. For this, again, Google Keyword Planner is very useful. cost: paid/free

188.

Keyword Tool Dominator, SEO tool Keyword Tool Dominator
Paid option that gathers key phrases from all sites on the Internet. Near the line, you can select the search engine you prefer from the drop-down list. cost: paid

189.

Keyword Researcher Pro, SEO tool Keyword Researcher Pro
This is a paid program that helps collect search suggestions from Google, Amazon and YouTube. There is a demo version, which is limited to collecting alphabetical suggestions from A to N. After purchasing a license, these restrictions are removed. Keyword Researcher can collect suggestions from Google by substituting all letters of the alphabet in the search query. Although the program is focused on burghers, it is suitable for searching for clues in RuNet. You can use Keyword Researcher not only for information topics, but also for commercial topics. cost: paid

190.

LSIGraph, referencing tool LSIGraph
An excellent free hidden keyword generator for forming a full-fledged semantic core. Enter a word and get many additional options that you should use in all your content. cost: free
191.

Keyword planner, SEO tool Keyword planner
A simple but free tool to collect search suggestions for specific phrases in Google, YouTube and Amazon. The keyword planner can collect a large number of hints. It's a good way to expand the core and collect search frequencies. Among the drawbacks, there is no work with regions and languages, all in one pile. The monthly volume measure most likely includes a global search. But in general, if the tool develops and remains free, it will be a good complement to those that already exist. cost: free

192.

Search volume, SEO tool search volume
The alternative to Google Keyword Planner Search Volume! Get free monthly search volume data. See search volumes for up to 800 keywords at a time. How is this possible? The hidden search volume feature in the Google Keyword Planner is back! Not suitable for large volumes. cost: free

193.

SECockPit, OSEO's tool SECockPit
In order to provide the best possible search results, SECockpit has access to more keyword sources than most other comparable tools. Per search query for your starting keyword, SECockpit gives you hundreds of keyword ideas. In addition to keyword ideas via Google AdWords, Google Suggest (Long Tail Keywords) and Google Related Searches, keyword ideas are also available via Amazon and YouTube Suggest. Paid tool, advanced functionality, you can do keyword analysis, including, adapted to Youtube, too. cost: paid

[-44-] Semantics and content - Google Search Console keywords
194.

Sanitary control, SEO tool Sanitary control
Make better use of your Google Search Console data by getting content ideas, pages to improve, running SEO tests, tracking keyword rankings and more with SanityCheck.io. Google Search Console only allows you to view the top 1000 queries and pages each day. Since SanityCheck uses the Google Search Console API, it can archive the first 5,000 queries and pages every day. This allows you to work with much more! Quickly see which pages and queries are underperforming. With this information, you can change the page title and meta description to get more traffic.

195.

Google Search Console Extension, SEO tool Google Search Console Extension
Free extension for Chrome, allows you to download data from Google spreadsheets. Retrieves data and creates automatic backups of the Google Search Console in Google. cost: free

196.

Google Search Console Explorer, SEO tool Google Search Console Explorer
Google Spreadsheet to download and analyze data from Google Console: Google Search Console. cost: free

197.

Keyword Hero, SEO tool Keyword Hero
Match your traffic keywords with Google Analytics sessions. The keyword Hero gets rid of (not provided). See what your users googled to reach you. The tool allows you to indicate with some probability what type of keywords these are. cost: paid
[-45-] Semantics and content - Linking scheme
198.

SILO site structure, referencing tool SILO site structure
An example of creating an OLIS structure. The design of the OLIS is the construction of a site structure based on semantics in the sense of isolated clusters - sections supported by thematic sub-clusters (sub-sections). cost: free
[46. Semantics and content - Follow-up of the classification
199.

Night Watch, SEO tool Night Watch
The next generation SEO performance tracking system. Ranking tracking, backlink monitoring and site auditing designed for businesses focused on scaling. SEO tool for agencies, beginners and experts. Increase and optimize your search engine visibility with the SEO tracker designed for forward-thinking businesses and web agencies. All-in-one SEO platform. Cost: paid

200.

SemRush, the SemRush SEO tool
Collect accurate Google ranking data. Monitor the ranking of any domain, subdomain, subfolder or URL for the keywords you track on a daily basis. Check your ranking nationally or locally, on mobile or desktop devices. Monitor the ranking of any domain, subdomain, subfolder or URL for the keywords you track daily. Analyze SERP features to strengthen your SEO strategy. Reviewing all your rankings daily can be time consuming and inefficient. Create triggers that will alert you to critical position changes that may require immediate action. cost: paid

201.
Rankinity, SEO tool Rankinity
Check your website positions and analyze your competitors in popular search engines. Real-time verification of hundreds of keywords in multiple search engines, including local search by country and city, allows you to estimate your ranking, reveal weaknesses in your promotion strategy and make necessary adjustments. And with detailed reports and automatic competitor analysis, you'll discover the real effect of your SEO activity. cost: paid

202.

Authority Labs, SEO tool Authority Labs
Reliable and accurate SEO ranking tracking software. Use our search engine rankings and keyword data to automate your SEO tracking, track local and mobile rankings, and recover unsupplied keywords. We know how important it is to trust your search engine ranking tracking provider. That's why we provide you with high quality data you can trust. cost: paid

203.

Cognitive referencing, referencing tool Cognitive referencing
Rank Tracker - Universal, local and mobile Google SERP verification tool. Every day, we help thousands of professionals and agencies accurately track and monitor their SEO rankings to report and be notified when Google SERPs change. The SERP Checker tool provides one of the most in-depth keyword analyses available. Tracking your SEO campaign on a daily basis at a universal, local and mobile level, our keyword ranking tool gives you a complete view of your keyword performance and search volume data. This helps you make the right strategic decisions. cost: paid

204.

Pro Rank Tracker, SEO tool Pro Rank Tracker
Pro Rank Tracker is the most comprehensive SEO ranking tracking and reporting solution (SERP Tracker) to keep you up to date with all the ranking changes of your websites and videos. Get the most up-to-date and easy-to-analyze information about the SEO (SERP) ranking of all your websites. International tracking is supported for all popular search engines and sites, including organic desktop and mobile results and other search items. PRT offers a variety of analysis and research tools to assist you in your SEO efforts. With PRT, you don't just get data. You can actually analyze it to see if you are doing the right things and what to do next. Produce the most comprehensive and in-depth reports (with white labeling options) to impress your clients and colleagues. cost: paid

205.

SERP Fox, SEO tool SERP Fox
Serpfox scans thousands of search engine results and gives you the keyword rankings of your websites. Serpfox crawls thousands of search engine results and provides you with the keyword rankings of your websites. Serpfox allows you to specify locations for your keywords to get the data you need. cost: paid

206.

Accuranker, SEO tool Accuranker
AccuRanker is the world's fastest ranking tracking tool - a must-have if you want to grow your organic traffic and leave your competitors in the dust. AccuRanker is a keyword ranking tracking tool that's faster, better, and more accurate than all-in-one business tools. If you're looking to incorporate a cutting-edge strategy into your toolbox, AccuRanker should be one of them. Instant access to bulk downloads of thousands of keywords from client and competitor rankings, on specific chosen keywords, has enabled s360 to analyze big data in a very short timeframe. AccuRanker is the best in the industry at tracking rankings. cost: paid

207.

SERP Cloud, SEO tool SERP Cloud
Powerful online ranking tracking tool for webmasters and SEO agencies. SerpCloud - the best way to track your website's ranking in Google, Yahoo and Bing search engines. We offer you a simple and powerful SEO tool that allows you to quickly and easily track search engine rankings. Monitor daily changes, measure keyword performance and improve rankings with the data you get. You can also track your website's social and SEO data and keep track of it. Track every change. Browse and analyze detailed statistics for each of your keywords and phrases. Take notes every time you change your strategy to better understand what works best for your website. 100% automation and reliability. Get your daily rankings and other data on autopilot with our automated 100% system; check your rankings anytime via our site OR get daily reports on your email or cloud storage. cost: paid

208.

Rankz, SEO tool Rankz
With Rankz, create content, maximize distribution and get measurable results. The SEO Rank Tracker, designed for the new level of growth hacking, is the only tool you need to monitor your rankings. Track your website's performance for various search engine keywords with interactive charts and graphs. Google now has over 30 active SERP features, Rankz allows you to track your SERP rankings against 30 different SERP features such as: Knowledge Panel/Graphic, Local Map Pack, Snippets, Video Results, Image Pack, Top Stories. Compare yourself to your competitors. Explore new keyword opportunities reverse engineered from your competitors every day. Get key metrics at the domain and URL level for each of your tracked keywords and refine your on-site/technical SEO structure. cost: paid

209.

Amazon - AMZ Tracker, Amazon referencing tool
AMZ Tracker is a complete toolkit to improve your ranking as a seller on Amazon and gain an advantage over your rivals. Promote your products to over 1,000,000 buyers, find new keywords, track seller rankings, reviews and competitor products. Develop your product and dominate your niche TODAY! cost: paid

210.

Robot SERP, SEO tool Robot SERP
Google's free SERP checks, tracks and monitors your keywords' search engine rankings quickly and accurately. SERPROBOT is a free Google ranking checker that you can use to instantly find your websites position in Google rankings in real time for FREE! SERP checking is probably the most important thing you can do to check the health of your site, see what the competition is doing or make plans for a new site. We've created a very simple tool that allows you to accurately report on a site's ranking on google for various keywords. All results are loaded in real time and directly from the actual search results. cost: paid

211.

Spyserp, referencing tool Spyserp
SpySerp is a service that tracks the positions of sites in Google and Bing with the possibility of selecting a language and a precise geolocation of the city. The free rate allows to analyze the visibility of three domains using 50 keywords in two search engines. The platform is designed for SEO specialists and web developers, as it allows tracking the location of the resource in the search for phrases of interest. The possibility of launching a large number of projects and domains will be useful for digital agencies. cost: free
[-47-] Semantics and content - Spinners
212.

Rotation rewriting, SEO tool Rotation rewriting
Spin Rewriter is a revolutionary article spinner that uses ENL's Semantic Spinning to understand the meaning of a text. It produces high quality, unique and readable spun articles with a single click. Watch Aaron create 500 unique, human-quality articles in just 45 seconds with the Article Spinner. We are the recommended spinner by Easy Blog Networks - one of the most popular PBN providers on the Internet. cost: paid/free

213.

Thebestspinner v4, SEO tool Thebestspinner v4
Instantly spin unique versions of any article with the world's largest synonym thesaurus built by nearly 100,000 users! What is a super spun article, you ask? It's an article that is rotationally formatted and created by having a SUPER quality article written, then rewritten TWENTY-FIVE TIMES with the same "thought structure". These 25 papers are then put together thought by thought into one HUGE super-formatted paper. These documents are capable of producing TEN THOUSANDS (if not hundreds of thousands) of VERY unique articles (90 % of them are unique or more). Just one of these articles costs $150 or more to create, and we give you ten of them for free with the purchase of the Best Spinner. That's 750 $ worth of content - FREE. cost: paid
214.

Chimp Rewriter, SEO tool Chimp Rewriter
Chimp Rewriter is the best article rewriting and spinning software. It turns your existing content into hundreds of unique versions. Chimp Rewriter helps you create new content using advanced AI tools. Chimp Rewriter is an article rewriter that uses the power of artificial intelligence and natural language processing (NLP). This technology allows you to search, analyze and rewrite content at lightning speed. Using the same software algorithms and programming metrics that search engines use to identify duplicate content, Chimp Rewriter reads, understands and helps you reproduce content with original meaning, with 100 % of new words, syntax and language structure. cost: paid

215.

Leading SEO tool Leading SEO tool
The Real Best Article Spinner Chief can not only generate hundreds of new articles in minutes for you, but with one click it can rewrite articles to a very high level of human readability and uniqueness because it uses The Best's natural language analysis and artificial intelligence techniques to understand your articles the same way Google does. One click to get new readable and unique articles. SpinnerChief now has a desktop and a web version. cost: paid

216.

SEO content machine, SEO tool SEO content machine
A simple, yet feature-rich toolkit! Works in all languages and for all your keywords. Generate content for link building, money blogs, PBNs, etc. in minutes! The first multi-platform, multi-lingual content toolkit that allows anyone, regardless of skill set, to create SEO content in minutes. SCM was the first multilingual content creator that doesn't lock you into predefined sources. With NEXT, we've refined and improved the content upload and filtering process to find even more pages in more languages with less junk/spam content. cost: paid

217.

Content spiffer, SEO tool Content spiffer
Content Spiffer - Bulk content mixer and text injector. Content Spiffer is the ultimate tool for producing huge volumes of unique content! It's not a scraper or a spinner. Content Spiffer takes a different approach by blending the content you've already acquired and adding your own links, images, videos, keywords and custom text. This allows you to transform your old, over-scraped and over-used articles into fresh, unique content! cost: paid

218.

Mot AI, SEO tool Mot AI
WordAi is an article spinner that understands text as a human does. It completely rewrites sentences and provides human-readable and completely unique articles. WordAi uses artificial intelligence to understand the text and is able to automatically rewrite your article with the same readability as a human writer! Sign up now and get unlimited human-quality content at your fingertips! Automatically create human-quality content with WordAi! Cost: paid

219.

Menterprise, Menterprise referencing tool
Content generation on a given topic and reproduction of already written articles. Multiple articles compatible with Google in a few minutes. Spintax quality, readability and uniqueness. Real-time content for any keyword or phrase. Built-in optimization for variations and structured content. Unique HTML modules with built-in scraping for extra magic. Login & go - no proxies, captchas, VPS keys or APIs. cost: paid
[-48-] Semantics and content - Extraction and harvesting of data on the web
220.

Import.io, SEO tool Import.io
Import.io allows developers to easily create their own data packages: simply import the information from a specific web page and export it in CSV format. You can extract thousands of web pages in minutes without writing a single line of code, and create thousands of APIs as needed. To collect the huge amounts of information that the user needs, the service uses the latest technologies at a low price. In addition to the web-based tool, free applications for Windows, Mac OS X and Linux are available to create data extractors and search bots that will ensure data loading and synchronization with an online account. cost: paid

221.

Webhose.io, SEO tool Webhose.io
Webhose.io provides direct, real-time access to structured data from thousands of online sources. This analyzer is capable of collecting web data in over 240 languages and saving the results in various formats, including XML, JSON and RSS. Webhose.io is a web browser application that uses its own data analysis technology, allowing you to process huge amounts of information from multiple sources with a single API. Webhose offers a free plan for processing 1,000 requests per month and 50 $ for a premium plan covering 5,000 requests per month. cost: paid

222.

Dexi.io SEO tool
Dexi.io (formerly CloudScrape) is able to analyze information from any website and does not require the download of additional applications, such as Webhose. The editor installs its search bots independently and extracts the data in real time. Users can save the collected data to the cloud, such as Google Drive and Box.net, or export the data to CSV or JSON formats. CloudScrape also provides anonymous access to the data by offering a number of proxies that hide the user's credentials. CloudScrape stores the data on its servers for two weeks and then archives it. The service offers 20 hours of free work, after which it costs $29 per month. cost: paid

223.

Scrapinghub, SEO tool Scrapinghub
Scrapinghub is a cloud-based data analysis tool that helps you select and collect the data needed for any purpose. Scrapinghub uses Crawlera, an intelligent proxy rotator with mechanisms that can bypass bot protection. The service is capable of handling huge volumes of information and bot-proof sites. Scrapinghub transforms web pages into organized content. A team of specialists offers an individual approach to customers and promises to develop a solution for any unique occasion. The free basic package gives access to one search engine (processing up to 1 GB of data, then - 9 $ per month), the premium package gives access to four parallel search engines. cost: paid

224.

ParseHub, referencing tool ParseHub
ParseHub can parse one or more sites that support JavaScript, AJAX, sessions, cookies and redirects. The application uses self-learning technology and is able to recognize the most complex documents on the network, then generates an output file in the format the user needs. ParseHub exists separately from the web application as a desktop program for Windows, Mac OS X and Linux. The program offers five search projects as a free trial. The $89 premium plan covers 20 projects and processing of 10,000 web pages per project. cost: paid

225.

Spinn3r, SEO tool Spinn3r
Spinn3r allows you to analyze data from blogs, news feeds, RSS and Atom news channels, social networks. Spinn3r has an updatable API that does 95 % of the indexing work. This means better protection against spam and increased data security. Spinn3r indexes content like Google does and stores the extracted data in JSON files. The tool constantly scans the network and finds the necessary information updates from various sources, the user always has updated information in real time. The administration console allows you to manage the search process; there is a full-text search. cost: paid

226.

OutWit Hub, SEO tool OutWit Hub
OutWit Hub is a Firefox add-on with dozens of data mining features. This tool can automatically crawl pages and store the extracted information in a user-friendly format. OutWit Hub offers a simple interface to retrieve small or large amounts of data as needed. OutWit allows you to "pull" any web page directly from the browser and even create automatic agents in the settings panel to extract data and save it in the desired format. It is one of the easiest data collection tools on the web, which does not require any special coding knowledge. cost: paid
[Semantics and content - Organization of the editors' work
227.

Omm Writer, Omm Write referencing toolr
OmmWriter is a tool that makes it easier for you to concentrate. Based on a natural framework, it effectively isolates your mind from distractions and establishes a direct line between your thoughts and your words. cost: paid

228.

WorkFlowy, referencing tool WorkFlowy
An easier way to organize your work - WorkFlowy. WorkFlowy offers an easier way to stay organized. If you have a crazy job or an ambitious project, we'll be your faithful sidekick. cost: paid
[-50-] Semantics and content - Working with content
229.

Clear Scope, Clear Scope SEO tool
The most advanced optimization platform to help you produce relevant, high-quality content that attracts more search traffic. A tool to create relevant content: select the right topic, create content on a topic, improve content. cost: paid

230.

Grammar, SEO tool Grammar
Grammarly Business helps over 10,000 teams improve their communication at work. Grammarly offers detailed, real-time suggestions for improving word choice, refining tone, making sentences clearer and correcting grammatical errors. Whether your team is writing emails, articles or anything else, Grammarly Business helps them produce work that reflects your company with flair and professionalism. With a centralized administrative dashboard, team leaders can easily manage their subscription and track team performance. cost: paid

231.

Copywriting, SEO tool Copywriting
Copywritely is a software created for website owners and bloggers to make their content perfect for people and search engines. Our product can help thousands of people who write awesome copy. Copywritely is a software that helps to get more organic traffic by making the content perfect for people and search engines. cost: paid

232.

Ink for all, referencing tool Ink for all
First AI web content optimization platform for writers. A desktop tool for writers. You enter a search query and in the free version for now, a very primitive technical task is performed: use the exact match in the title, description, header, put the image, etc. Maybe the tool will become more interesting in the future. cost: paid
[-51-] Technical Audit - Browser Extensions
233.

SEO Info, SEO tool
Shows SEO issues when browsing pages. Displays performance data and full status of AMPs and errors for HTML pages. SEOInfo automatically alerts you to SEO related errors as you browse your website. For example: invalid canonical, hreflang, AMP version, structured data. At the click of a button, all the information and graphics related to SEO and performance of the current page are displayed. Includes SEO checks and AMP validation within the extension. This information can be saved with a single click to another tab for printing or saving to a file. cost: free

234.

Google Tag Assistant, referencing tool
Tag Assistant helps to solve installation issues of various Google tags, including Google Analytics, Google Tag Manager and many others. Tag Assistant helps you check that you have correctly installed the various Google tags on your page. Simply navigate to any page and Tag Assistant will tell you which tags are present, report any errors we find and suggest improvements to your implementation. Most Google tags are verified, including Google Analytics, Adwords Conversion Tracking, Google Tag Manager and more. Use Google Tag Assistant registration to record a typical user flow to and through your website and instantly validate, diagnose and resolve issues with your Google Analytics implementation. cost: free
235.

Detailed SEO tool
Get SEO information at the click of a button from any website you are currently on. Built by full-time SEOs for daily analysis. Get SEO related information by clicking a button on any website you are currently on. Pull up their title tag, meta description, robots meta tag and much more. Save hours of searching through the source code of this page with our SEO analysis extension. cost: free

236.

SEOquake, SEO tool
SEOquake provides comprehensive search engine optimization information, performs an SEO audit of a web resource and compiles external and internal link reports. The SEOquake extension is convenient to use for SERP analysis; key density determination; query parameter auto-tuning; URL comparison and domain social media analysis (Facebook, Instagram). The main parameters displayed from the sites: Baidu Links, Baidu Index, Yandex page indexing, Bing indexing, Google Index, SEMRush Rank, Yahoo links, Alexa Rank, Webarchive Age, Yahoo Linkdomain, Whois link, Nofollow link display. cost: free

237.

META SEO in 1 CLICK, SEO tool META SEO in 1 CLICK
SEO META in 1 CLICK simplifies the life of SEOs by displaying all meta tags, headings, markup, and you can also check the analytics using the metrics installed on the site. cost: free

238.

SEO analysis and website review, SEO tool SEO analysis and website review
SEO Analysis & Website Review by WooRank - the extension instantly analyzes the web resource according to SEO parameters, checks the usability of PC and mobile versions. The utility allows to perform an initial audit, content analysis, as well as to create a summary of competitors. cost: free
[52-] Technical audit - CDN suppliers
239.

Cloudburst, SEO tool Cloudburst
CloudFlare is one of the most advanced solutions for speed and security. The DNS provider offers a range of tools to help simplify your IT business. These include: CDN service, which speeds up the movement of content; website optimization, which allows you to use modern web technologies, statistics; protection against DDoS attacks; purchase of SSL certificates and even key generation for them. It is possible to use these tools for free or for a fee, within the framework of an extended tariff. cost: pay/free

240.

Incapsule, Incapsule SEO tool
Imperva Incapsula - one of the leaders in cloud information security, allows you to increase the speed and security of any site. Incapsula offers free pricing, perfect for a blog or personal site, with the following features: global content delivery network; caching, compression, size reduction, image optimization; spam bot protection, captcha, comment spam protection; IPv6 support; real-time statistics, uptime monitoring, weekly reports, traffic statistics. They have servers strategically located around the world, including a data center in South America. It is easy to set up and works well with WordPress caching and other plugins. cost: paid/free

241.

MaxCDN, MaxCD referencing toolN
MaxCDN is the best WordPress CDN on the market. Their servers are equipped with fast SSDs and are distributed in data centers around the world. It is very easy to configure MaxCDN in WordPress. It works very well with the most popular WordPress caching plugins like W3 Total Cache and WP Super Cache. Price: from 9 $ per month. cost: paid

242.

Sucuri, referencing tool Sucuri
Sucuri is a popular website security company. It offers a powerful WordPress firewall and CDN that protects your site from DDOS attacks, malware and other WordPress security threats. Sucuri works with all popular CDNs on this list. You can use it with MaxCDN in WPBeginner (WordPress). This significantly reduces the server load, as Sucuri firewall blocks all invalid requests before requesting cached content from MaxCDN. Price: from 9.99 $ per month for one site. cost: paid

243.

KeyCDN, SEO tool KeyCDN
KeyCDN is another good option for WordPress CDN service. They offer a powerful network of servers spread across North America, Europe, and the Asia-Pacific region. It is easy to install on many popular platforms, including WordPress. Plans also include DDoS prevention, free and custom SSL, HTTP/2 support, rest API support, SSD servers and a powerful control panel. cost: paid

244.

clouds, SEO tool clouds
It will help you hide your site's IP address from any service, which will protect you from DDoS attacks, IP-based ILV blocking, since the address that will be provided to the outside world is not the native address of the host, but is part of the global subnet with tens of thousands of IPs, but will make scans useless, since all traffic will leave from their servers. So think about what is best. For white projects is absolutely unnecessary. cost: free
[-53-] Technical audit - CMS detectors
245. SiteAnalyzer CMS Detector, SEO tool SiteAnalyzer CMS Detector
Free tool for online detection of site CMS (content management system). You can find out the site CMS for a group of sites in automatic mode by adding them in a list. cost: free

246.

Wappalyzer, SEO tool Wappalyzer
Wappalyzer is a cross-platform utility for discovering technologies used on websites. It detects content management systems, e-commerce platforms, web frameworks, server software, analytics tools and more. cost: paid
[-54-] Technical Audit - Finding duplicate text
247.

Copyscape, Copyscape referencing tool
Copyscape is an online service to check for copies of a site or pages in the index of a search engine. Useful to check if there are technical copies of the site in the index (that the developers forgot to remove), if someone has copied your site or a separate page. The Copyscape service is free, but there is also a paid option to use this service. A paid usage package includes automatic checking of these pages for plagiarism. Also in the paid mode, there is no restriction on the number of verification requests per day. cost: paid

248.

Siteliner, SEO tool Siteliner
Siteliner is a free service that allows you to explore your website, revealing the main problems that affect the quality of your site and its ranking in search engines. Duplicate Content - systematically checks your site for internal duplicates, highlighting them on every page, intelligently excluding common content such as menus and navigation. Broken Links - checks all internal links on your site to make sure they work, and highlights broken links so you can easily fix them. Page Power - Siteliner identifies which pages are most visible to search engines when they crawl your site, based on the linking patterns between your pages. Reports - It scans and analyzes the pages of your site, revealing key information about each page. The free Siteliner service is limited to monthly site analyses of up to 250 pages. The Siteliner Premium service allows you to analyze websites of up to 25,000 pages. cost: free

249.

SmallSEOTools, referencing tool SmallSEOTools
To use this plagiarism checker, please copy and paste your content into the box below, then click on the big blue button that says "Check for plagiarism!" and watch your article be scanned for duplicates. cost: free
[-55-] Technical audit - Google Services
250.

Google Search Console, SEO tool Google Search Console
Search Console tools and reports help you measure your site's traffic and performance, troubleshoot problems and make your site shine in Google search results. cost: free

251.

Google Mobile Friendly Test, Google Mobile Friendly Test referencing tool
A simple service from Google that lets you know if a page is optimized for mobile devices or not. Also, you can see the problems that occurred during its loading. No interactivity and resolution selection - just a screenshot of the first screen. cost: free

252.

Snippets, referencing tool Snippets
The advanced results checker shows how Google interprets structured data markup on a site page. The following options are available: verification for all Google functions based on structured data; support for JSON-LD markup syntax, including for pages with dynamic HTML; visual representation of structured data elements on your page highlighting markup errors directly in the HTML source code. cost: free

253.

Google Search Quality Assessment Guidelines, SEO Tool Google Search Quality Assessment Guidelines
Google Reviewer Instructions 2019. Google search quality reviewer instructions give the requirements for quality pages and reasons for poor reviews. cost: free
[56-] Technical Audit - HTML Validators
254.

W3, SEO tool W3
The W3C is the World Wide Web Consortium that defines the standards for all web sites and applications. With this free online service, you can check HTML code for errors. The W3 Markup Validation Service validator scans the source code of the page and checks for syntactic, stylistic and other errors, and also analyzes the code's compliance with modern web standards. The tool will help you to: check syntax; check compliance with W3C standards; find spaces in tags; find unclosed, missing, required tags. cost: free

255.

Structured data testing tool, SEO tool Structured data testing tool
Google structured data validation tool. cost: free
[57-] Technical audit - Image optimization
256.

Tiny jpg / Tiny png, referencing tool Tiny jpg / Tiny png
TinyJPG reduces the file size of your JPEG images. Each uploaded image is analyzed to apply the best possible JPEG encoding. Depending on the content of your image, an optimal strategy is chosen. The result is a quality image without wasting storage or bandwidth! cost: paid

257.

Optimizilla, SEO tool Optimizilla
This online image optimizer uses an intelligent combination of the best optimization and lossy compression algorithms to reduce JPEG and PNG images to the minimum possible size while maintaining the required level of quality. cost: paid

258.

Onlinejpgtools, SEO-tool Onlinejpgtools
Online JPG tools is a collection of useful JPG image utilities for working with JPEG graphics files. All JPEG tools are simple, free and easy to use. There are no ads, popups or other garbage. Just JPG utilities that work directly in your browser. And all utilities work exactly the same way - load JPG, get result. cost: free
[-58-] Technical audit - Home page platforms
259.

Tilda, Tilda referencing tool
Tilda is one of the most popular platforms. Tilda Designer allows you to assemble a beautiful and functional page for any business. Simplicity and wide range of templates make Tilda a "favorite" in creating business landing pages. Practical administration panel, simple and intuitive interface. A simple page can be created for free, but with limited functionality: it is impossible to accept payments, collect and manage a subscriber base, you cannot create an online store and more. cost: paid/free

260.

Wix, Wix SEO tool
WIX is a popular designer for creating homepages, business sites, portfolios and promotional pages. It is also convenient to create and maintain blogs in this service. The Vicks service stands out for its wide design possibilities and mastery of SEO optimization. The visual editor offers many possibilities for developing your website: background videos, slides, social media buttons. The relative complexity of the editor is compensated by the enormous possibilities of customizing the design and functionality of the pages. If you need to extend the functions - you can search for the desired solution in the WIX App Market. WIX offers a wide selection of templates for all tasks. There is a tool for mailing lists on this platform, but with limited functionality. Third party services cannot be connected (except Mailchimp). It is possible to choose a domain name or to connect yourself. cost: paid/free
[-59-] Technical audit - Log analysis
261.

Screaming Frog Log File Analyser, SEO tool Screaming Frog Log File Analyser
Screaming Frog SEO Log File Analyzer allows you to download your log files, check search engine bots, identify crawled URLs, and analyze search engine bot data and behavior to gain valuable SEO insights. Download for free, or purchase a license to download more log events and create additional projects. cost: paid
[60-] Technical audit - Online analysis
262.

Nibbler, Nibbler with SEO tool
Free tool to test the quality of your website and find out what you can do to improve it. Check accessibility, SEO, social media, compliance and more. Nibbler is a free tool for testing websites. Enter any website address and Nibbler will give you a report giving you a score out of 10 for key areas including accessibility, SEO, social media and technology. cost: paid

263.

SEO Detective, SEO tool SEO Detective
The SEO Checker tool scans and analyzes your web page and builds an in-depth analysis report composed of more than 65 criteria sorted by category (title tags too long, bad links, loading too slow, HTML markup, textual content, social networks, domain details). cost: paid

264.

SEOptimer, SEO-tool SEOptimer
SEO audit and reporting tool. SEOptimer is the best SEO auditor on the web. SEOptimer is a website SEO auditing tool that reviews these items and more to help you identify issues that may be preventing your site from reaching its potential. Improve your website, get better search engine rankings and gain more customers with great SEO reports. cost: paid

265.

Upcity, SEO tool Upcity
UpCity's inbound marketing and SEO software helps small businesses and agencies get free traffic from search engines and social media. UpCity was designed to help small businesses and agencies break down SEO into a simple, step-by-step process. cost: paid

266.

Zadroweb, SEO tool Zadroweb
Free SEO audit tool with unbranded PDF! Scan your website in seconds to find the most common fixes and results such as organic keywords, DA/PA, meta tags, and more. cost: paid

267.

Varvy SEO tool, SEO tool Varvy SEO tool

Check compliance with Google's guidelines for Google tools. Check for SEO, adaptation, download speed. The author of the service, one Patrick Sexton, writes that he made this service free in order to make the world a better place. Excellent idea and embodiment! Cost: paid

268. Immuniweb website security test, SEO tool Immuniweb website security test

Test the security of your website and server, compliance with GDPR and PCI DSS standards, search for security vulnerabilities in the CMS. cost: paid
[61] Technical Audit - Site Map Generators
269.

Sitemaps XML SiteAnalyzer, SEO tool Sitemaps XML SiteAnalyzer
Free tool to generate online a fully compliant XML Sitemap file. The XML Sitemap generator allows you to create a sitemap in XML format and send it after generation. cost: paid/free

270.
XML-Sitemaps, XML-Sitemaps referencing tool
This is a very simple tool to generate free XML sitemaps for your website. It is suitable when you need to quickly create a sitemap for a small website (up to 500 pages). No registration is required and you get ready sitemaps immediately. You can download the xml file of the sitemap or receive it by email and put it on your website afterwards. cost: paid/free

271.

XML sitemap generator, SEO tool XML sitemap generator
Easily generate HTML, RSS and Google XML sitemaps for free. Compatible with all major search engines including Google, Bing, Baidu, Yandex and many others. XML sitemaps allow you to quickly and easily notify search engines of all your website pages and any changes. This way they are indexed quickly and correctly, especially for new websites that have a lower natural discovery rate. cost: paid/free

272.

Control areas, control areas of the SEO tool
This site is available in both free and paid versions. You can generate your free XML sitemap using this site. Like other free sitemap generators, this site is also very easy to use. It generates free online sitemaps in xml, ror, html and text. Exclude URLs. Broken link checker. Cost: paid/free

273.

Web site map, referencing tool Web site map
Creating an XML sitemap is easy with our free online XML sitemap generator. To generate your map file, simply type in your URL and select 3 optional parameters on the next page - page change frequency, last modification date and page priority. cost: paid/free

274.

Free sitemap generator, SEO tool Free sitemap generator

Free Sitemap Generators helps you create a sitemap as defined by Google for your website. Just enter the URL of your website and let their tools generate a sitemap for you. You can also upload the sitemap later. You can submit this sitemap to Google Webmaster Tools. It crawls your entire website to make sure all your pages are successfully indexed. It can crawl 5000 URLs per site on a free account. It can also crawl 25,000 URLs for a premium account. cost: paid/free

275.

Small tools, SEO tool Small tools
Use the free tool from smallseotools.com to easily generate an XML sitemap. It will help you inform search engines such as Google, Bing and Yandex, of all your web pages and their updates. It also ensures that all your pages are properly indexed. cost: paid/free

276.

My sitemap generator, SEO tool My sitemap generator
Mysitemapgenerator.com also allows the user to create free XML sitemaps. You will thus benefit from a very practical and user-friendly experience. It is also a very effective tool for professionals. Moreover, it consists of easy automation of the routine process. It is more reliable and efficient than server-side software and CMS plugins. cost: paid/free

277.

Free word count, natural referencing tool Free word count
The last of the free sitemap generators in our list is countwordsfree.com. It also helps you create a free XML sitemap for your site. Follow these steps to generate your website sitemap. cost: paid/free
[-62-] Technical audit - Speed tests
278.

Google Page Speed Insights, Google Page Speed Insights SEO tool
The Google PageSpeed Insights API (PSI) allows you to receive reports on page load speed on mobile devices and computers, as well as tips on how to increase that speed. PageSpeed Insights provides both page load speed data from real users, and data obtained from the simulation of the loading process. Since the simulation is performed under controlled conditions, it is convenient to identify and solve speed issues with its help, but there is a risk of missing some of the real ones. cost: free
279.

Phare SEO tool
Lighthouse is an open source automated tool for improving the quality of web pages. You can run it on any web page, public or requiring authentication. It offers performance audits, accessibility audits, progressive web applications, SEO and more. You can run Lighthouse in Chrome DevTools, from the command line, or as a Node module. You give Lighthouse a URL to audit, it performs a series of audits of the page, and then it generates a report on the quality of the page. From there, use the failed audits as indicators on how to improve the page. Each audit comes with a reference document that explains why the audit is important and how to fix it. cost: free
280.

Web page test, web page test with SEO tool
WebPageTest is a fundamental service that evaluates page loading at all stages. There are many similar services, but almost all of them use the Webpagetest service as a base. In other words, from other download speed evaluation services and tools, you will receive the same data from the same Webpagetest, but in a different form, in a different design. In addition to the standard ratings, the Webpagetest service allows you to watch a video of how a page loads at different speeds, as well as how pages load on the first and subsequent visits. You can also choose the part of the world where you want to check the download speed and much more. cost: free
281.

GT Metrix SEO tool
GTmetrix is a free tool that analyzes your page performance. Using Page Speed and YSlow, GTmetrix generates estimates for your pages and offers effective recommendations to fix them. GTmetrix can also perform daily checks (often with a PRO account) and send alerts if the page load time exceeds a set number of seconds or if the score falls below a threshold value. It is the only free web page performance and load time monitoring service. cost: free
282.

Pingdom Tools, SEO tool Pingdom Tools
Pingdom Website Speed Test is a free and reliable online service to measure the loading speed of websites. What can be analyzed with the help of pingdom's tools: page loading time; number of requests to form the page; waiting time for the document to load. Thus, after the analysis, you will see on the screen the time lost when loading your site and you can make the necessary changes to increase the speed. cost: free
283.

Batch speed, SEO tool Batch speed
The Batch Speed tool uses data from Google Page Speed (Lighthouse). Its main function is to check page load speed by scanning a website, or a given list of URLs, or using the Sitemap. The results are published for both mobile and desktop devices. Batch Speed?? allows you to increase the speed of your site and optimize its performance in batch mode. cost: free
284.

SpeedMonitor, SEO tool SpeedMonitor
The service uses Lighthouse data to measure performance, then tracks it over time and records the results - all for free. You can even add competitor tracking and auditing on demand. cost: free
285.

DareBoost, SEO tool DareBoost
When analyzing site speed, DareBoost takes into account more than 100 control parameters. Of these, a total score from 1 to 100 points is added. You can compare site load rates on fixed and mobile devices, in Firefox and Chrome, as well as for five different geographical points. Made a video download, there is Waterfall. 14 countries from which you can check the loading speed of the site. After registration, you can compare the speed of several sites with each other. cost: paid/free
286.

Trend website speed test, SEO tool Trend website speed test
Offers over 35 geographic points to test site speed. The report provided includes two sections: a breakdown of the download process and a domain group. The "Domain Groups" section contains unique information, as resources are classified according to various sources: own, statistical, CDN, social, advertising. cost: paid/free

287.

Impact of the load, impact of the load of the SEO tool
The service tests the capacity of the site to support the load (light DDOS). Several dozen users and over a hundred active connections are emulated. As the test lasts several minutes, at this point in the load, you can use other tools to evaluate the page load speed at peak times. At the end of the test, you can see a graph of the variation of the download speed against the number of active users. cost: free
[-63-] Technical audit - SSL verification, certificate testing
288.

SSL server test, referencing tool SSL server test
Free comprehensive SSL test for public web servers. Allows you to evaluate your site for SSL certificate security. Provides very detailed technical information about SSL certificates: get all information about the issuer (certificate authority), validity period, signature type, serial number and other technical details. cost: free
289.
SSL Checker, SSL Checker referencing tool
SSL Shopper SSL verification is suitable for quick verification of server type, expiration date, SAN and chain of trust. You can quickly find an error in the certificate chain or discover that it is not working properly. This tool is ideal for troubleshooting. cost: free
290.

Wormly, Wormly referencing tool
Wormly's web server test gives a detailed overview of the link settings. The overview includes certificate information (CN, expiration date, certificate chain), encryption, public key length, renegotiation security, protocols such as SSLv3 / v2, TLSv1 / 1.2. cost: free
[-64-] Technical audit - Time machine
291.

Web Archives, referencing tool Web Archives
The most popular time machine is the Internet Archive. It is a non-profit organization that was founded in 1996. The purpose of this organization is to collect and store all kinds of public information gathered from the Internet: web pages, e-books, photos and videos. A web page collection and storage service records copies of all pages found on the Internet with the help of a special robot. The result of this work is the ability to view sites that no longer exist or are not supported. The size of the archive for February 2017 is 13 petabytes and includes 525 billion copies of web pages. cost: free
292.

Archive.Today, SEO-tool Archive.Today
Archive.fo is an online tool that helps you create a copy of the web page. This copy will remain online, even if the original page is deleted. Features: This application saves a text and graphic copy of the page for better accuracy. It gives a short link to an unalterable record of any web page. This tool allows you to track changes in the website containing the job offer, price list, blog post, real estate listing, etc. The saved pages do not contain any malware or pop-ups. cost: free
[-65-] Technical audit - Website Crawlers - Desktop
293.

SiteAnalyzer, SEO tool SiteAnalyzer
Free domestic production analyzer with high-speed crawl sites. In terms of functionality, it hardly differs from its Western counterparts - it can serve as an excellent substitute for the same Screaming Frog SEO spider. With its help, you can analyze the site in detail and get almost all the information you need. SiteAnalyzer offers a lot of additional features, including: link visualization on a graph, internal PageRank calculation, free Sitemap generation, arbitrary URL exploration, handy PDF report, and many other features. cost: free
294.

WildShark, referencing tool WildShark
Free western analyzer, it is very simple and therefore convenient. It has more features than Xenu's Link Sleuth, but they are still not enough. The analyzer is suitable for a quick assessment of the technical state of the site, but for a more detailed analysis you will have to look for another program. Among the features, you can highlight the tips on the right side of the screen, in which the error and general information about it are indicated. The tool can also analyze OG micro-branding - this is a rather rare feature that you do not often find. cost: free
295.

Beam Us Up, SEO tool Beam Us Up
Free website scanner for PC. Although it doesn't have as many features as Screaming Frog, it offers free 100% scanning without limits. The interface is very simple, there is no support for Russian language, only for Windows. cost: free
296.

Webbee SEO Spider, SEO tool Webbee SEO Spider
Web auditor that scans and verifies your website according to the guidelines of major search engines. It gathers metadata, keywords, schema, titles and internal links from the HTML and organizes them in a table format for the user's convenience. cost: free
297.

Xenu's Link Sleuth, Xenu's Link Sleuth referencing tool
The scanner is designed to search for broken links. The tool is free, but morally and technologically outdated. It performs its main task perfectly, although it has one minus - it does not show links from page to page. For a detailed analysis, it is not suitable. If you need to know if there are any broken links on the site, and what the level of page nesting is, you can safely use Xenu's Link Sleuth. If you need more information about the site, it is better to choose another analyzer. cost: free
298.

Visual SEO Studio, SEO tool Visual SEO Studio
Visual SEO Studio is a tool designed for a SEO specialist to perform a technical analysis of the site. Meta tag analysis, image analysis, html optimization, error search, sitemap creation, robot settings analysis and much more. However, both in terms of interface and functionality, the program does not reach the competitors. 15-day trial version. Cost: paid
299.

Screaming Frog SEO Spider, SEO tool Screaming Frog SEO Spider
Screaming Frog SEO Spider is a popular tool for analyzing and auditing a site: it analyzes all domain URLs, collects links to pages with a 404 error, and allows you to track broken or looping redirects. Meta tag analysis allows you to collect title and description of all pages and identify too long, short, empty or duplicate meta tags. Screaming Frog SEO Spider is written in Java, so you need to install a Java machine to run it. The free version allows you to check a maximum of 500 URLs. cost: paid
300.

Netpeak Spider, SEO tool Netpeak Spider
Netpeak Spider is a comprehensive SEO analysis tool for websites. It is a desktop application with which you can evaluate the internal technical optimization of the resource. Netpeak Spider allows you to perform a detailed audit of the site and find problems related to internal optimization (check for broken links, incorrect meta tags, analysis of internal and outgoing links, generation of sitemap.xml). For testing purposes, a 14-day trial version is available with no restrictions on functionality. cost: paid
301.

Website auditor, SEO tool Website auditor
It is a PC program that allows you to analyze the level of optimization of your site's pages. WebSite Auditor checks the site for a variety of SEO criteria based on competitive analysis. This helps to eliminate internal SEO errors. In addition, the program can provide formal recommendations for improving the level of page optimization based on the analysis of search results for the right query and taking into account the necessary criteria: search engine, language, user location. cost: paid
302.

Sitebulb, SEO tool Sitebulb
Sitebulb is an award-winning SEO tool that provides instant insights and intuitive data visualizations. Explore Sitebulb's detailed and insightful reports for each area of website optimization, with hundreds of context-specific tips that highlight important issues. cost: paid
[-66-] Technical audit - Website Crawlers - Web
303.

DeepCrawl, SEO tool DeepCrawl
DeepCrawl is a pioneer in cloud-based web crawling technologies and solutions for businesses. By diagnosing and correcting technical and performance issues, our best-in-class SEO tool is able to help accelerate the growth and profitability of our global customer base. cost: paid
304.

OnCrawl, the OnCrawl SEO tool
OnCrawl is a powerful web crawler and log analyzer that provides comprehensive analysis for your on-site SEO. It helps you optimize your site according to the latest search engine guidelines. We provide semantic analysis and code auditing to help you get better rankings with reliable data. We also offer Oncrawl Advanced which combines an SEO log analyzer with our crawler. This gives you a 360 degree view of your SEO: how your website's code and content behave and how GoogleBot and other engines see it. cost: paid
305.

Botify, Botify referencing tool
Botify collects SEO data on the entire ranking process of your pages, including navigability, indexing, content quality, user behavior and organic visits, and provides detailed information to help you improve the impact of your SEO efforts. cost: paid
306.

Seomator, SEO tool Seomator
Seomator is a tool designed to monitor and audit the technical and architectural specifications of a website. Once this is done, it sends a full analysis and evaluation report to your mailbox specifying areas where you can make improvements. cost: paid
307.
Raventools, SEO tool Raventools
Raventools is designed to manage SEO and advertising campaigns. With this tool, your company can immediately perform research and analysis, track search engines and collaborate with other team members. cost: paid
308.

SEO Crawler, SEO tool SEO Crawler
Analyze page speed, find and remove duplicate titles and meta tags, identify duplicate content, check for broken links and other valuable page data. cost: paid
309.

SiteCondor, SEO tool SiteCondor
SEO site audit tool for digital marketing experts - extract, analyze and visualize on-page elements and structured data. Have a WordPress plugin for SEO audit. cost: paid
310.

Jetoctopus, OSEO's tool Jetoctopus
JetOctopus is a comprehensive SEO website crawling and auditing service that helps you get valuable data on every URL and improve SEO performance. Pay attention to the detailed reports and discover website issues that other tools miss. cost: paid
311.

Seolyze, Seolyze referencing tool
Analyze and optimize your content to outperform your competitors. Keyword research with up to 20,000 keywords per analysis - subdivided into related keywords and exact match keywords. You will receive all relevant data such as search volume, CPC, monthly search volume and also the strength of the competition. Research, analysis and optimization - Take advantage of our in-depth analyses based on the TF-IDF principle and stay ahead of your competitors with quality content. Analyze your content and optimize it using SEOlyze.com's ratings. cost: paid
312.

RocketCrawler, SEO tool RocketCrawler
RocketCrawler is a free online crawler for technical analysis and audit of SEO sites. The SEO audit has one goal: to understand how Google and other search engines perceive your site. Analyzing your site with RocketCrawler allows you to evaluate what actions should be taken to improve your site's organic traffic, help detect and correct errors (404, 500, etc.), check redirects, monitor page speed, get advice on scanning strategically important pages in order of priority. cost: paid/free
[-67-] Technical audit - Website reactive testing tools
313.

Google Mobile-Friendy test, Google Mobile-Friendy referencing tool
A simple service from Google that lets you know if a page is optimized for mobile devices or not. Also, you can see the problems that occurred during its loading. No interactivity and resolution selection - just a screenshot of the first screen. cost: free
314.

Navigation, referencing tool
Browsing is a tool for testing sites between browsers. An emulator
a full-fledged browser opens: you can follow links, open different sites. To integrate a virtual browser, Browserling uses cloud technologies provided in this case by Amazon. Thus, in real time, without loss of interactivity, you can view the site in almost any Windows browser. Yes, Browserling only works on Windows. Another drawback of the service is that the free version is limited in time (3 minutes) and the number of available browsers. But the idea in itself is cool. cost: paid/free
315.

Blisk, the Blisk referencing tool
The Blisk browser allows you to view mobile and desktop versions at the same time, which simplifies the creation and testing of sites based on different screen resolutions. The most important thing that sets Blisk apart from ordinary browsers is its pre-installed collection of popular devices in emulator mode. This allows developers to easily check how the site will look on various devices and other browsers. In addition, developers can compare how the site will be displayed according to different ratios between the number of pixels and the screen resolution. Another feature of Blisk is the auto-update function. It regularly updates the page content so that the developer does not have to do it manually every time he makes changes to the code. cost: free
316.

Screenshots, referencing tool Screenshots
Free compatibility test of your site with different browsers and screenshot service of your site. Allows you to launch your page on an impressive number of browsers for Linux (84 browsers), Windows (87 browsers) and MacOs (10 browsers). The screenshots are done in a very competent way: for most browsers with a long page, the screenshots are in fact pasting several screenshots with scrolling. cost: paid
[-68-] Technical audit - Other
317.

Application scripting demos, SEO tool Tech SEO Boost Application scripting demos
Scripts for Google tables: Google search, word frequency by url, autoprompt, ranking by intent, extraction of tabular data from web archives. cost: free
318.

Builtvisible, SEO tool Builtvisible
How to check many different URLs for indexing on Google. Description of the code and a link to it on GitHub. cost : paid
319.

Dataset search, SEO tool
A dataset search allows researchers to find environmental and social science statistics, government data, and data from news organizations. The new search service will be useful for scientists, researchers, journalists and anyone interested in statistics on a specific topic. With the dataset search, it will be easier to find these data. For site owners and data providers, Google recommends tagging content so that it can be found on Dataset Search. cost: free
[-69-] ML & AI - Study
320. Google AI Blog, SEO tool Google AI Blog
Google AI Blog - Everything you need for SEO.
321.

Machine learning crash course, machine learning crash course for SEO tools
Google's crash course on simple machine learning.
322.

SPARQL Query Language for RDF, referencing tool SPARQL Query Language for RDF
SPARQL Reference. The SPARQL Working Group has produced a W3C recommendation for a new version of SPARQL that adds features to this 2008 version. Please see the SPARQL 1.1 Overview for an introduction to SPARQL 1.1 and a guide to the SPARQL 1.1 document set.
323.

Compositionality decomposed: how do neural networks generalise?, SEO-tool Compositionality decomposed: how do neural networks generalise?
Despite a multitude of empirical studies, there is little consensus on the ability of neural networks to generalize composition, a controversy that stems in part from a lack of agreement on what it means for a neural model to be compositional. In response to this controversy, we present a series of tests that bridge the vast amount of linguistic and philosophical theory about language composition with proven neural models of language.
324.

Collective alignment of entities of multiple types between knowledge graphs, SEO tool Collective alignment of entities of multiple types between knowledge graphs
The knowledge graph (e.g. Freebase, YAGO) is a multi-relational graph representing rich factual information among entities of various types. Entity alignment is the key step towards the integration of knowledge graphs from multiple sources. It aims at identifying entities in different knowledge graphs that refer to the same real-world entity. However, current entity alignment systems do not take into account the sparsity of different knowledge graphs and cannot align entities of multiple types using a single model.
ML & AI - Knowledge graphs, automation
325.
Cloud AI, SEO tool Cloud AI
Google Cloud AI Hub provides enterprise-grade sharing capabilities, including end-to-end AI pipelines and out-of-the-box algorithms, that enable your organization to privately host AI content to foster reuse and collaboration among developers and internal users. Business users can find AI components created by other teams within an organization and access AI content published by Google AI, Google Cloud AI and Google Cloud Partners. You can also easily deploy unique Google Cloud AI and Google AI technologies for experimentation and production on Google Cloud and hybrid infrastructures.
326.
Transformers, Transformers of referencing tools
All models and checkpoints.
327.

GPT-2, SEO tool GPT-2
The code and models in the Language Models paper are unsupervised multi-task learners. You can read about GPT-2 and its gradual implementation in our original blog post, our 6-month follow-up post, and our final post. We have also published a dataset for researchers to study their behaviors. This dataset is meant to be a starting point for researchers and engineers to experiment with GPT-2.
ML & AI - Ready-to-use artificial intelligence models
328.

Generating meta description tags with TextSummBert, SEO tool Generating meta description tags with TextSummBert
Meta Description generation, different templates, there is a template with support for about 100 languages. The script uses the CSV file of the urls generated with WooRank Crawler (or alternatively the data from Screaming Frog) which provides the list of URLs and the information about where the MD is missing.
329.

Apriori algorithm, referencing tool Apriori algorithm
Categorizing queries from the console, mapping changes. Use of Apriori algorithm and BERT embeddings to visualize changes in rankings from the search console. Detailed description: https://searchengineland.com/using-the-apriori-algorithm-and-bert-embeddings-to-visualize-change-in-search-console-rankings-328702.
[-72-] ML & AI - Simple ways to train artificial intelligence
330.

GPT-2 Simple, referencing tool
A simple Python package that wraps existing fine-tuning and template generation scripts for OpenAI's GPT-2 text generation template (especially the "small" 124M versions and the "medium" 355M hyperparameter versions). In addition, this package allows for easier generation of text, generating it in a file for easy processing, by allowing prefixes to force text to start with a given phrase. This package incorporates and makes minimal low-level changes: Template handling from the official GPT-2 version of OpenAI (MIT license); template fine-tuning from Neil Shepperd's fork of GPT-2 (MIT license); text generation output handling from textgenrnn (MIT license / also created by me). For fine tuning, it is highly recommended to use a GPU, although you can generate using a CPU (albeit much slower). If you are training in the cloud, it is highly recommended to use a collaboration notebook or a Google Compute Engine VM with the TensorFlow Deep Learning image (as the GPT-2 model is hosted on GCP). You can use gpt-2-simple to recycle a model using a GPU for free in this collaboration notebook, which also demonstrates additional features of the package.
331.

Train a GPT-2 Text-Generating Model, SEO-tool Train a GPT-2 Text-Generating Model
OpenAI has released three versions of GPT-2 models to date: the "small" 124M parameter model (500 MB on disk), the "medium" 355M model (1.5 GB on disk), and recently the 774M model (3 GB on disk). These models are much larger than what you see in typical AI tutorials and are more difficult to use: the "small" model hits GPU memory limits when tuning with consumer GPUs, the "medium" model requires additional training techniques before it can be tuned on server GPUs without going out of memory, and the "large" model cannot be tuned at all with current server GPUs before going into OOM mode, even with these techniques.
332.

Tokenizers, SEO tools tokenizers
Provides an implementation of today's most widely used tokenizers, with an emphasis on performance and versatility. Key Features: Learn new vocabularies and tokenization, using the most widely used tokenizers today. Extremely fast (both for training and tokenization), thanks to the implementation of Rust. It takes less than 20 seconds to convert a GB of text into a token on a server's CPU. Easy to use, but also extremely versatile. Designed for research and production. Standardization is accompanied by alignment tracking. It is always possible to obtain the part of the original sentence that corresponds to a given token. Does all the pre-processing: Truncate, Pad, add the special tokens your model needs.
[-73-] ML & AI - Wikidata and others
333.

Common Crawl, SEO tool Common Crawl
Common Crawl provides a corpus for collaborative research, analysis and education. Technologists can find details on using the data on the Data and Code page on the Sample Projects page. A large and diverse corpus of data, unlike Wikipedia, is made up of real sources, completely free of charge.
334.

Registry of Open Data on AWS, SEO-tool Registry of Open Data on AWS
Open data packages on AWS. This registry exists to help people discover and share datasets that are available through AWS resources. Learn more about sharing data on AWS. See all the examples of how the datasets in this registry are used. See datasets from Facebook Data for Good, NASA Space Act Agreement, NOAA Big Data Project, and Space Telescope Science Institute.
335.

Wikidata, Wikidata SEO tool
Wikidata is a free and open knowledge base that can be read and edited by humans and machines. Wikidata serves as the central storage for structured data from its sister Wikimedia projects, including Wikipedia, Wikivoyage, Wiktionary, Wikisource and others. Wikidata also provides support for many other sites and services beyond the Wikimedia projects! Wikidata content is available under a free license, exported in standard formats, and can be linked to other open data sets on the linked data website.
336.

Wikidata data visualization, Wikidata referencing tool Wikidata data visualization
Data visualization tools for Wikidata SPARQL query results.
337.

PetScan, PetScan SEO tool
Queries in wikipedia, wikimedia, filter on the availability of queries in wikidata. PetScan can generate lists of Wikipedia pages (and related projects) or Wikidata items that match certain criteria, such as all pages in a certain category or all items with a certain property. PetScan can also combine some temporary lists (here called "sources") in different ways, to create a new list.
[-75-] Work and Education - ESO Resources
344.

Terrestrial search engine, SEO tool
Search Engine Journal is dedicated to producing the latest search news, best-in-class guides and practical tips for the SEO and marketing community. It is the most popular search engine optimization information resource on the Internet. The site began its history in 2006 and is still running today. The editor is Danny Sullivan, who writes articles and deals with SEO, SEM, social media.
345.

Searchenginewatch, search engine optimization tool Searchenginewatch
Search Engine Watch is a website that provides news and information about search engines and search engine marketing. The site features information in the following categories: SEO, PPC, analytics, social, local, mobile, video, content, development, etc. It publishes newsletters such as SEW Daily, a summary of Search Engine Watch's workday articles; ClickZ Asia Weekly, which lists headlines, brief descriptions, and links to all the features, statistics, and articles produced by ClickZ's Asian office; ClickZ Search, which features ways to improve a company's marketing initiatives; and more.
346.

SEObook, SEO-tool SEObook
A leader in search engine optimization consulting, SEO Book helps small and large companies rank well in search engines like Google. Clients include companies such as PBS and Thomson Reuters. SEO Book offers an online training program, a private members-only forum and a suite of customized SEO tools that help webmasters better understand search engines and increase traffic to their websites.
347.

Search Engine Journal, search engine optimization tool Search Engine Journal
Search Engine Journal is an online platform that features news, interviews and how-to guides from marketing experts around the world. It aims to facilitate collaboration and innovation within the interactive marketing community. Attracting more than 800,000 visitors, Search Engine Journal publishes daily content on content marketing, SEO, paid search, social media, analytics, entrepreneurial life, agency life, email marketing, display advertising, public relations and WordPress. Search Engine Journal was launched in 2003 and is based in Deerfield Beach, Florida, USA.
348.

Round table on search engines, Round table on referencing tools
Yes, the "aesthetics" and presentation of the site may leave something to be desired for some of you, but the substance is out of this world. In fact, they're too busy producing incredible SEO news and content to be too picky about site design. This is a daily stop for me. It should be for you too.
[-76-] Work and Education - SEO Forums
349.

Google Webmaster Help Community, SEO tool Google Webmaster Help Community
The Google Webmaster Support Community is owned by Google and generates over 1,000 threads per month. In this forum, you can ask questions and discuss anything related to Google's products and services, including SEO. From the main page, you can go directly to certain categories such as Crawling, Indexing and Ranking. You can also simply type your question in the search bar. In addition, you can go to the View All Posts page and perform a more advanced search. This will save you time if your questions have already been answered. Asking a question in this forum is effortless. Using your Google account, you can click on "Ask Now": type the topic or question, choose the details, describe your query in more detail and post.
350.

SEOchat, SEOchat tool
SEOchat is a community dedicated to helping beginners and professionals improve their knowledge of search engine optimization.
351.

Warrior Forum, SEO-tool Warrior Forum
The SEO Warrior Forum allows you to post questions and get quick help and advice and answers from SEO experts around the world. Stay on top of ranking algorithm changes and search engine updates so your site never gets penalized and you continue to increase visibility, exposure and traffic from the right audience. Find out how you can target new visitors through content and keyword optimization, convert traffic into registrations, sales, calls or bookings. Questions and discussion topics normally posted in the SEO forum range from introductory and advanced SEO topics such as XML sitemaps, rich snippets, increasing visibility and traffic, improving page load speed and even ways to avoid malware, black hat SEO, spam and search engine penalties.
352.

Digital Point, SEO tool Digital Point
Digital Point is an online community of all things digital. They have a forum area specifically dedicated to search engine optimization.
353.

BlackHatWorld, the BlackHatWorld referencing tool
As the name suggests, you'll come across a black homepage of the Black Hat World forum. This forum is dedicated to SEO - from Black Hat SEO to White Hat SEO, with some additional marketing topics. There are many subcategories to help you easily find solutions to your problems. For example, if you want to dive deep and learn how to increase sales using copywriting, you can go to the White Hat SEO section and choose the Copywriting and Sales Persuasion subcategories. There you will find several discussions like the best font to use or tips on the copywriting process. Keep in mind that "black hat" SEO techniques are highly frowned upon and often penalized by Google.
354.

Mastering SEO, SEO tool Mastering SEO
SEO mastery forums should be used as a place where people can come to learn about search engine optimization and website promotion trends and techniques.
355.

V7N Webmaster Forum, SEO-tool V7N Webmaster Forum
V7N is a web development community that runs numerous forums on topics ranging from web development to marketing. The SEO forum is the sub-category of the marketing forum that has reached over 19,000 threads.
356.

Wicked Fire, the Wicked Fire SEO tool
Wicked Fire is one of the top marketing and SEO forums with over 200,000 members and 140,000 threads. Created for internet marketers, webmasters and developers, this forum has many categories. In the main section, you can find categories like affiliate marketing, traffic and content. However, while you can find discussions about SEO, there is no specific category for that.
357.

Reddit (SEO section), SEO-tool Reddit (SEO section)
You probably already know about Reddit. They have different threads called subreddits, one of which is SEO (r/SEO). This SEO section has over 97,000 members discussing SEO tips and case studies. Once you sign up, you can create a post. The advantage is that you can decide where you want to post it - your profile, the original content communities or r/SEO. You can also choose the subcategories by adding r/SEO tags to be more specific. While you can easily type your number into the search box, you won't have in-depth category management like with The Black Hat World.
358.

Quora, Quora referencing tool
People come to Quora to share their knowledge. In fact, Quora is one of the largest question and answer websites with over 200 million visitors per month. You can join Quora using your Google or Facebook account or by signing up for free using an email. Once you sign up, you can choose your interests and start asking questions. You can also start asking a specific question by typing a query in the search bar. In addition, you can also search for unanswered questions. So if you want to share your knowledge on a specific topic, you can post your answers.
[-77-] Work and Education - SEO-blogs
359.

Backlinko, the Backlinko referencing tool
Created by SEO maven Brian Dean, Backlinko has earned a reputation for providing information that marketers can use. In fact, Dean's regular updates are essential reading for digital managers at some of the world's corporate giants, mixing the basics (which are too easy to ignore) with subtle tips that only the experts can provide. It's all newsletter-based, and no SEO professional can afford not to subscribe.
360.

Neil Patel, SEO tool Neil Patel
Neil and his team have been explaining the ins and outs of digital marketing since 2001, and his insights into Google's algorithm updates are essential reading. Patel has a real flair for simplifying the concepts behind SEO rankings, and he always offers concrete advice on how to improve your performance. There's virtually no marketing involved - it's all about offering expertise.
361.

Ahrefs, the Ahrefs SEO tool
The Ahrefs blog primarily covers topics related to SEO, but sometimes expands into other areas of online marketing. They often include case studies, guides, and in-depth research to help businesses understand the various aspects of search engine optimization and marketing.
362.

The Moz Blog, SEO tool The Moz Blog
Anyone who gets deep into keyword research will sooner or later become a Moz fan. While the Seattle-based company is famous for its SEO tools like the must-have Moz Toolbar, its blog could be the star of the show. It's one of the best blogs to follow for industry news about inbound marketing ideas, AdWords, local marketing and even voice search. Basically, if it's on the minds of digital marketers right now, you can be sure that the Moz blog covers it.
363.

SEO by the Sea, SEO by the Sea tool
Founded by long-time marketer Bill Slawski, this SEO site digs into the search engine archives to give you some of the most accurate information and analysis on the latest ranking criteria. Found a title you like? Bookmark some of these blogs and get ahead of your industry - your content matters to you.
364.

Distilled Blog , SEO-tool Distilled Blog
The Distilled team offers ideas and thoughts on digital marketing, using SEO as a vehicle for this conversation.
365.

Google Webmaster Central Blog, SEO tool Google Webmaster Central Blog
What better way to learn about Google's algorithm updates than directly from the search engine itself? The blog defines itself as the "official news for crawling and indexing" of Google updates. The Google Webmaster Blog regularly publishes articles about the major updates you need to know about that will affect your rankings and your regular tasks in the Google Search Console.
366.
CognitiveSEO, referencing tool CognitiveSEO
CognitiveSEO is another blog written by a team of people behind a set of SEO tools. The blog may not be very visually impressive, but the people behind it do a great job of writing in-depth articles on various (mostly technical) SEO topics.
367.

GotchSEO, the GotchSEO referencing tool
Nathan Gotch is another SEO expert who has gained popularity by sharing his knowledge on his blog. Besides the blog, he runs a successful agency and an SEO academy where he teaches advanced SEO techniques.
368.

Zyppy SEO Blog, SEO tool Zyppy SEO Blog
This blog is a bit of a departure from this list. Created and managed by Cyrus Shephard, this blog has not published a post since September 5, 2018. That doesn't mean there isn't value to be found. Cyrus is another SEO expert I've followed and gotten to know since I started in the industry. There is a lot of content, even if it is outdated, that will still give you insight into how to strategically approach SEO while developing your tactical skills.
369.

Matthew Woodward, Matthew Woodward SEO tool
Matthew runs an award-winning blog that covers almost every essential aspect of SEO in comprehensive, how-to guides. He has been blogging for many years now and has become very popular with his detailed monthly blogger income reports.
370.

Kevin Indig, SEO tool Kevin Indig
Articles, podcast interviews, presentations and videos on SEO and Merketing. I have a strong technical background in SEO and have become a marketing leader over the past two years, building and leading teams at several companies.
371.

Hobo SEO Blog, SEO tool Hobo SEO Blog
This is almost certainly one of the best single-author SEO blogs out there. Shaun's posts are few and far between, but when he does post something, you can be sure it's worth reading. His posts regularly pass the 5,000 word mark, and while the word count isn't everything, they are well structured and a pleasure to read.
372.

Builtvisible Blog, SEO tool Builtvisible Blog
The blog was written by Richard - an industry veteran with over 15 years of experience. Richard is a techie and to be honest, this isn't really a blog for SEO novices. Sure, some of the articles are geared towards beginners and intermediates - this article on link retrieval comes to mind - but most of the rest are pretty technical in nature. If you want to learn more about Google Analytics recovery, VLOOKUPs, etc., this is the blog for you.
373.

Kaiser the Sage, the Kaiser the Sage SEO tool
Want to learn more about building relationships through outreach? Jason Acidre is your man. Jason is very experienced in link building. He even took a 50K-320K hits per month website using competitive link acquisition campaigns. I don't want to make Jason out to be the "link man", so I should probably point out that link building isn't the only topic he writes about. He also talks about other SEO-related topics, like content creation and inbound marketing. But for me, his articles on link building have always been the most impactful and memorable.
374.

Marie Haynes, Marie Haynes SEO tool
Since 2008, Marie Haynes has been helping businesses recover from Google penalties. I don't think anyone knows more about Google penalties than Marie. So if you think you're a victim of a Google penalty, check out Marie's blog. You can also check out our guide to Google penalties, which we created with Marie's help. Her story is very inspiring (see here): in a previous life, she was a veterinarian.
375.

Merj, Merj referencing tool
For starters, it's entirely focused on technical SEO. They also only publish one post per month, which is a technical SEO overview. These posts follow a consistent format and distill the new SEO techniques of the month into ~3K words. They also include "action items" in each post, which advise you on what changes to make based on the month's news.
376.

From the future, a tool for referencing the future
Most people know that Nick Eubanks is the keyword research specialist. He once blogged for SEONick.net before selling it for $100,000. But some of you may not have realized that Ryan Stewart (formerly of WEBRIS) has partnered with Nick and is now blogging for IFTF. For those of you who don't know Ryan, he built WEBRIS to $1.2 million in ~2 years and made a name for himself as the link building automation guy. Both of these guys actively blog at IFTF, so this is a blog you should follow.
[-78-] Work and Education - SEO-confs
377.

BrightonSEO, SEO tool BrightonSEO
BrightonSEO is a huge SEO conference that takes place twice a year. Tickets to the conference are free, but if you want to have a guaranteed seat for yourself and have the opportunity to help decide the themes of the event, you can purchase a "friend ticket". Friend tickets cost 600 euros. You also have the option of purchasing training tickets, which offer various benefits such as access to exclusive training sessions the day before the conference begins. This is one of the best SEO conferences that brings together some of the best experts in the field.
378.

PubCon, PubCon referencing tool
This incredible conference turns 19 this year, making it the longest running search engine marketing conference in the history of the Internet. Have fun in Las Vegas while getting practical knowledge from experts in the field and inspiration to work harder on this monster we call marketing. This year, speakers such as marketing experts Joe Pulizzi, Purna Virji and Eric Enge will be speaking on topics such as SEO, SEO and internal marketing and link building.
379.

SMX : Search Marketing Expo, SEO tool SMX : Search Marketing Expo
SMX East takes place in San Jose this January. It's part of a series of "SMX" events that Search Engine Land hosts every year, and it's all about helping you improve your search marketing capabilities. This series is the largest series of SEO conferences, exhibitions and workshops in the world.
380.
YoastCon, SEO tool YoastCon
If there's one great thing about SEO conferences, it's that they give you the opportunity to see the world while meeting interesting people and learning about SEO. YoastCon is no different. This SEO conference takes place in the Netherlands. It features an incredible lineup of speakers and practical tips that you can put into practice immediately. There's even a newsletter that you can sign up for to get the latest news and information leading up to the conference. The February conference will be the third annual event, so don't miss it!
381.

MozCon, the SEO tool MozCon
The three-day, single-track conference is packed with tactical sessions on topics such as SEO, growth marketing and content marketing. It also features Moz's friendly robot Roger and offers the opportunity to speak with an amazing group of industry leaders throughout the event. Tickets include access to the conference, breakfast, lunch and two snacks for all three days. They also give you access to the conference parties, giveaways, and videos from MozCon 2019.
382. Gtranslate
Gtranslate is a tool that allows you to translate your website into a multitude of languages thanks to the processing by google neural translate, an advanced tool of automatic translation of quality interesting for small budget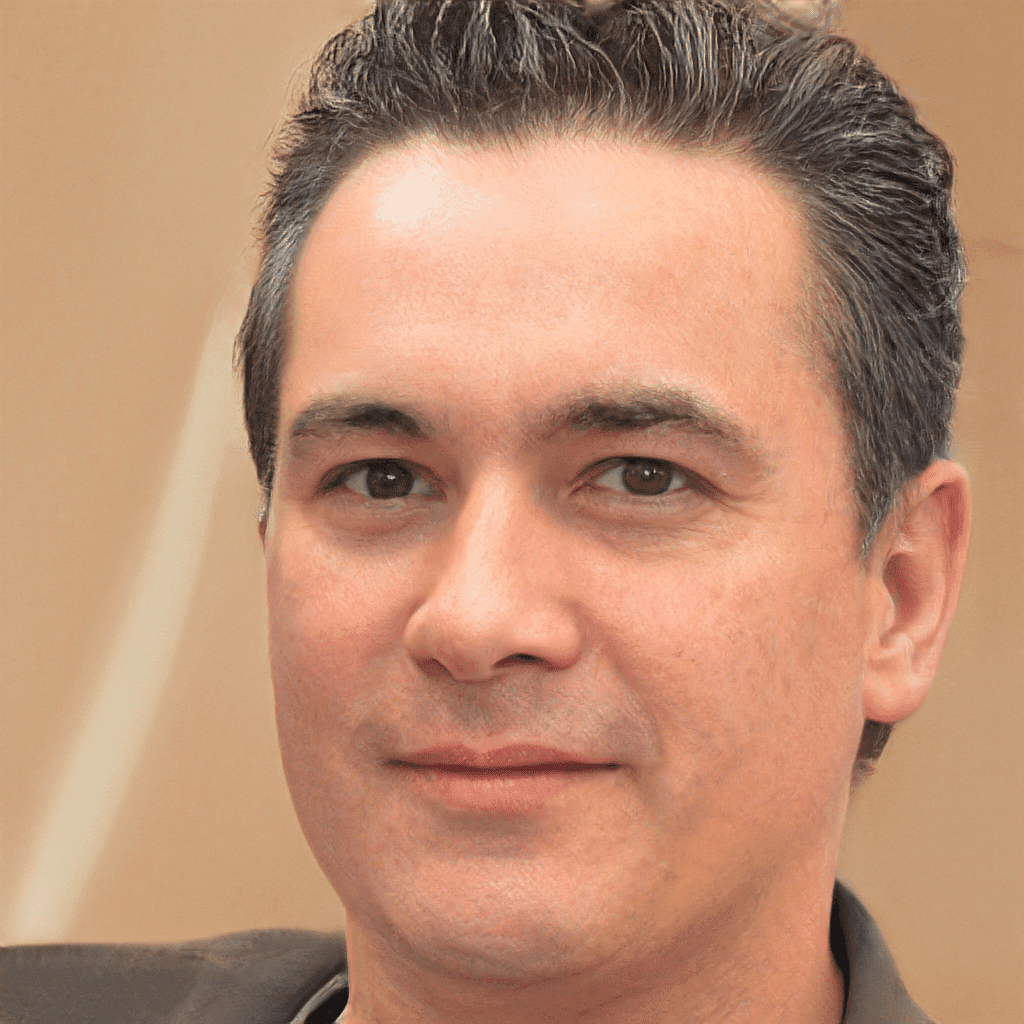 As a content strategist, he brings a coherent brand message to the public. His multiple angles of approach allow him to integrate his marketing skills to identify customer needs and propose the best products and services.