Research by specialists shows that around 200 factors are taken into account for Google's ranking. For you we have compiled the 8 most essential that you need to take into account in 2021.
SEO "said" natural has been the priority of website owners for several years. And you can believe us, that's not going to change any time soon.
The tasks concerning the referencing of a site have become even more important than before (referencing = SEO). As a result, the development of new techniques allowing "to be discovered" by prospects. Moreover, it is essential (for example, let's mention social networks or targeted advertising).
However, as the world moves, the various SEO factors of our dear Google are changing too. Today, they dictate to us new rules that we must succeed in applying. This in order to meet the expectations of the most widely used search system in the world.
Go further : https://cdiffprom-import.ch/marketing-digital-les-tendances-2021/
It is almost certain, that you have to do with some 200 criteria that really influence the natural google ranking of sites. These factors evolve and vary according to the update of the algorithm which for several years now has about 10 per year.
It is important to respect these criteria as well as possible, some of which have clearly become very important. So for this we are going to focus on 8 points to improve for your SEO in 2021.
In this case on most of the others you do not necessarily have the possibility of influencing anything.
1. Organize the architecture of your google ranking website
It really is the core of your website. It is from the architecture that the digital structure will arise. So also the way that will make it possible to communicate with customers and with Google.
It is important to take into account the structure at the tree level, of each category and each page. This allows you to define conversion paths for your customers.
By improving these tunnels or routes, and creating the site for your prospects and customers, you are respecting Google rule # 1. This rule is not to think only about its algorithm, and only about the people who come to visit your site.
This task should be performed if possible at the initial creation of the project, in order to build unique bases. Then bring depth with relevant content.
Go further: https://cdiffprom-import.ch/la-meilleure-arborescence-dun-site-web-selon-google/
2. Well-structured content
Content is no small feat.
Most of SEO will be determined by the information offered and also by its relevance (bounce rate).
This implies careful work at the editing level, just as the structuring of the content is essential.
You have to know how to communicate on your subject, as well as on how to convey it to your prospects. So the way to achieve this is to follow a common thread in your articles.
Each page will be built to serve its purpose. And at the same time answer any questions that customers are looking for on Google.
The structural basis of each page must be clear and respect what your favorite engine expects.
To take into account, the engine is not intelligent by itself, you must place your beacons in the right places. In summary, these are titles, meta or your keywords. This makes it possible to follow a semantic logic that could stand out for the search engine for your ranking on google.
Go further : https://cdiffprom-import.ch/comment-rediger-un-bon-article-de-blog/
3. Insert Title tags
You must also integrate the Title tag, which will indicate to the engine the primary information of your page.
The tag will be positioned at the start of the page structure. So this will give Google the main theme of each page and their schematic content.
It will be created according to the different components of the site, and it is necessary to integrate it into each page.
4. Good inbound links (called backlinks)
They should not be underestimated, indeed some inbound links are clearly essential in your SEO SEO strategy.
In addition, the latter bring to the pages on which they direct, a consequent authority. That is to say notions of credibility for the Mountain View firm.
Also, we will not stop reminding you, your link strategy is built over time. Before quantity held an important place, today in 2020 quality clearly takes precedence!
What you do not know .... If the links you have created would be considered "false" or "disrespectful of the rules laid down by the web giant", it will sanction your ranking on its google engine.
You will quickly see that the site will be downgraded and penalized in its positioning.
Any link network strategy should make sense and be created by recognized specialists to avoid pitfalls. Because it allows to obtain quality results. We invite you to consult us on this matter. Because we have many years of practice to our credit in this field by through monthly maintenance.
5. SSL or https certificate for security for your ranking on google
This must become a standard for all websites. But we quickly realize that many sites have not yet done the necessary and will see their referencing on google penalized.
It is essential to signify that the site secures the transmission of information.
Unfortunately too few have done the necessary to fix this with an SSL certificate (which allows to display the https). Today in addition, there are free ones, like Letsencrypt, price is no longer an excuse.
We recommend that you do this urgently, as Google strongly considers this point. This must be done directly on your hosting.
Because in the next chrome updates, "insecure" sites will soon have a warning message in red. This will be displayed to each visitor before arriving on the site.
It will cool more than one prospect to visit your website and you will drop in your ranking on google.
6. Do not neglect the legitimacy of the domain name
With regard to this legitimacy, it will also help gain authority over time.
In terms of the legitimacy of a domain, this is reflected in its history and will increase google's confidence in the ranking of sites.
This is also why it takes time (usually within 6 to 8 months), so that a website can start to climb and present natural results. It doesn't happen overnight.
The legitimacy is interpreted by google thanks to the subjects of the articles present on the domain.
And to increase density and improve its presence regarding a product or service, it must be approached from all angles.
How? 'Or' What ? Thanks to a plurality in terms of vocabulary and also in the processing of information.
In this way, the website, thanks to its domain, must be able to improve its relevance in order to be considered credible, both with the web giant and with visitors.
7. The loading speed factor of your website for your SEO on google
Speaking of the performance of a website, it should be said that it would be unthinkable not to mention the loading speed and errors.
This makes sense for everything natural reference. To find out where you are at, you can use this page loading tool here: https://tools.pingdom.com/
It is one of the big keys concerning the choices of Google, and as the engine to put forward their technology called AMP that says a lot.
This means that google also takes into account the improvement of the page loading time. And this particularly via smartphones which represent around 60% of searches.
One dimension that you should be concerned about in this 2021s regarding the website is its accessibility on all types of devices, as well as the speed to load it (see article), both to get there or to navigate there. Because it is one of the major points of the ranking on google in 2021: the mobile.
This concerns the hierarchy, the animations (no more flash please!) Or the management of the files (images, sounds, videos). Indeed everything should be optimized for very fast access to the pages and this regardless of the type of connections, wifi, 4g or adsl.
Remember that any speed of a website has a considerable weight for SEO, it always changes the behavior of visitors even more because 4 seconds can be bounce pattern.
It is therefore not adequate to focus on improving your visibility, your traffic, your leads and sabotage all these efforts because your website has poor loading performance.
Go further: https://cdiffprom-import.ch/comment-optimiser-la-vitesse-de-votre-site-web/
8. Improve your social signals
We mentioned it at the beginning of the article, because yes social networks take a considerable place among many people and also enter the level of the weighting criteria of Google.
In view of the place they have taken on the internet, it is obvious to take into consideration their impact which is always increasing in the referencing of a site.
By the traffic they generate, and thanks to the interactions of the articles or the authority that they give to the companies, this force must not be forgotten the strategies of referencing.
We invite you to review your current presence on the typical Facebook and Linkedin networks that would be relevant to your customers, and integrate them into the daily life of your business. Google loves real likes and real shares.
Conclusion: Finally, we have drawn up 8 key factors among the more than 200 that Google in its algorithm for its ranking. We made this choice because it is among the basic ones and that our experiences have shown us that they allow to influence the results in a natural way by using this small arsenal.
It is however clear that you must be well informed and sometimes consider other factors depending on the degree of competition, but you must keep in mind that the content must be written for your customers, both in substance and in form.
SEO "said" natural has been the priority of website owners for several years. And you can believe us, that's not going to change any time soon.
Keep this Mojo in the back of your head, you can do wonders through your digital presence!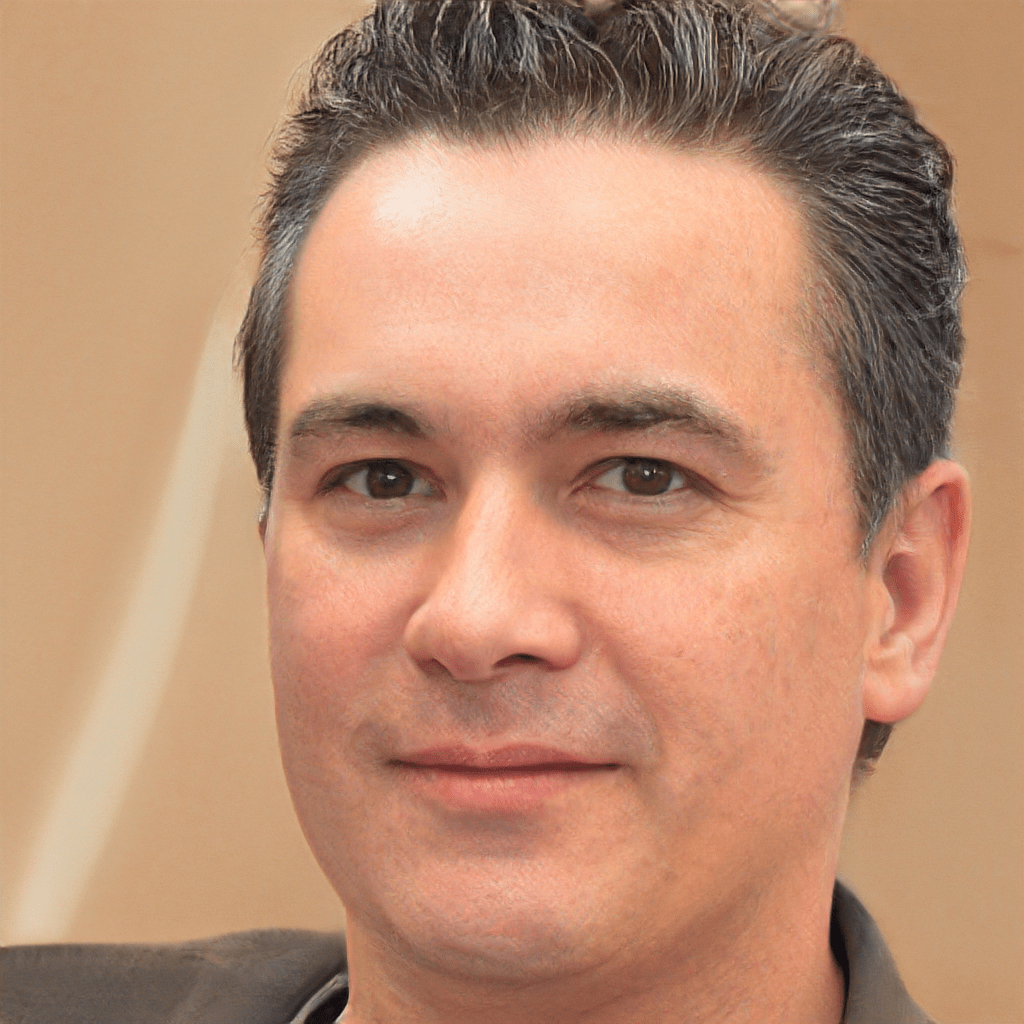 Content strategist, he sends a coherent brand message to the public. His multiple angles of approach allow him to integrate his skills in marketing, in order to identify the needs of the customers and to propose the best products and services.